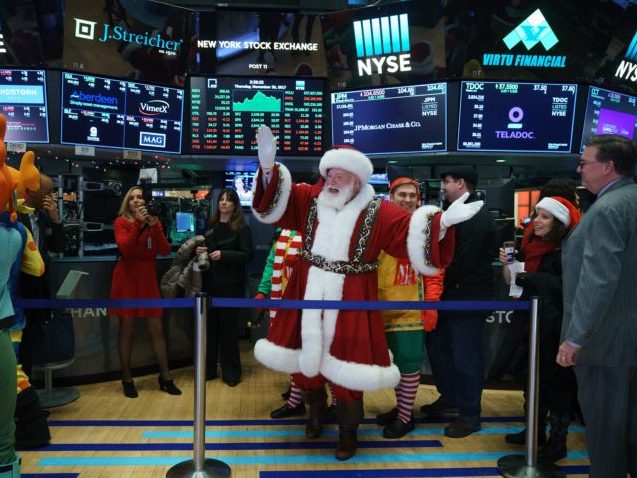 Stocks soared higher on Wednesday after Federal Reserve Chairman Jerome Powell said interest rates are close to neutral, considered by many market watchers a sign that the Fed was backing away from what many saw as an aggressive stance by the central bank.
The Dow Jones Industrial Average rose by 618 points, or 2.5 percent, the biggest one-day gain in months. The S&P 500 rose 2.3 percent. The Nasdaq Composite rose 2.95 percent. The small-cap Russell 2000 index rose by 2.41 percent.
"Interest rates are still low by historical standards, and they remain just below the broad range of estimates of the level that would be neutral for the economy — that is, neither speeding up nor slowing down growth," Powell said in a speech on Wednesday.
Nearly two months ago, Powell had said that rates were far from neutral. That sparked fears that rates could go higher than expected and many investors cite those remarks as the reason for the stock market sell-off in October and November.
Stocks began surging upward even before Powell's speech began as the text was posted to the Federal Reserve's website. Investors interpreted as Powell either changing his position on interest rates or attempting to correct the incorrect interpretation of his earlier remarks.
http://feedproxy.google.com/~r/breitbart/~3/UUW3IHPYeJ8/