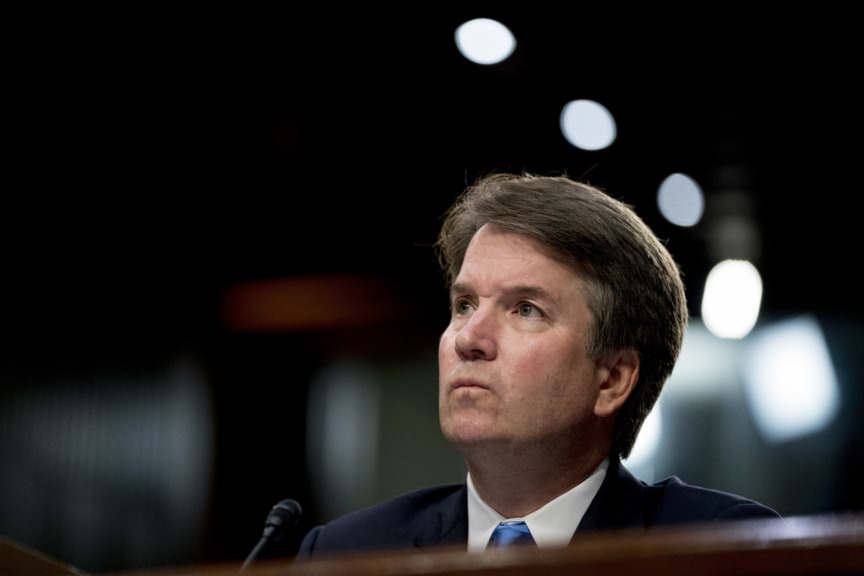 President Donald Trump shared his outrage after learning that one of the women accusing Supreme Court Justice Brett Kavanaugh of rape admitted that she fabricated her story.
"It's a damn disgrace," Trump said, calling it a "filthy dirty lie."
The president commented on the news during a rally at the Bozeman, Montana airport on Saturday.
"One of his accusers said it was all a lie, she made up the story. It was a total lie. It was fake," Trump said. "She lied about the story about rape."
The accuser, Judy Munro-Leighton, contacted the Senate Judiciary committee claiming that Kavanaugh and a friend raped her several times. Senate Committee chairman Chuck Grassley referred her to the Justice Department for prosecution, noting that she admitted that her accusation was false.
"She lied and then we're supposed to sit back and take it," Trump said. "It was a made-up story."
Trump questioned the validity of the other unproven accusations brought to the Senate Justice Committee during Kavanaugh's confirmation hearing.
"By the way, what about the others? When are they gonna say what happened?" he asked.
Trump said he was glad that he stuck with his Supreme Court nominee through the fraught confirmation hearings, unlike most politicians.
"Supposing he was forced to drop out? … Supposing because of these lies, he dropped out?" Trump asked, referring to Kavanaugh. "A lot of guys would have, I give him credit also for sticking it out, it was brutal."
The president reminded supporters that Democratic Senator Jon Tester voted against Kavanaugh because of the unproven allegations.
"What the Democrats did to him was terrible," Trump said. "It was a disgrace. And I have to say it."
http://feedproxy.google.com/~r/breitbart/~3/CVhD7fWXcD4/