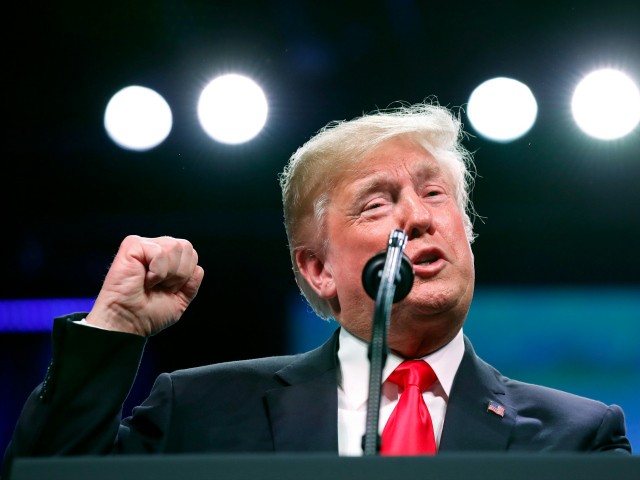 President Donald Trump celebrated the confirmation of Supreme Court Justice Brett Kavanaugh on Monday, thanking supporters for standing by him.
While speaking at the International Association of Chiefs of Police convention celebrating its 125th anniversary, Trump said Kavanaugh was a fantastic justice despite "disgraceful" false charges and false accusations from leftist Democrats.
"It was a disgraceful situation brought about by people that are evil, and he toughed it out," he said. "We all toughed it out together."
He particularly thanked Republican senators for standing strong in the fight in the face of viciousness leveled against them.
"We don't give up. You don't give up. We don't give up. Just don't do it," he said.
The president will host a ceremonial swearing-in ceremony at the White House on Monday evening.
Trump jokingly acknowledged that he told Kavanaugh when he was first nominated that it would be a "piece of cake" to get him confirmed.
He recalled that Kavanaugh first told him it was the "honor of his life" to be nominated to the Supreme Court.
"I haven't heard him say that again to me, but I think he still believes it," Trump said as the audience laughed.
The audience applauded loudly when Kavanaugh was mentioned.
"People are loving that man and loving that choice. I think we're all going to be very happy," he said.
http://feedproxy.google.com/~r/breitbart/~3/s51bcBbQLL4/