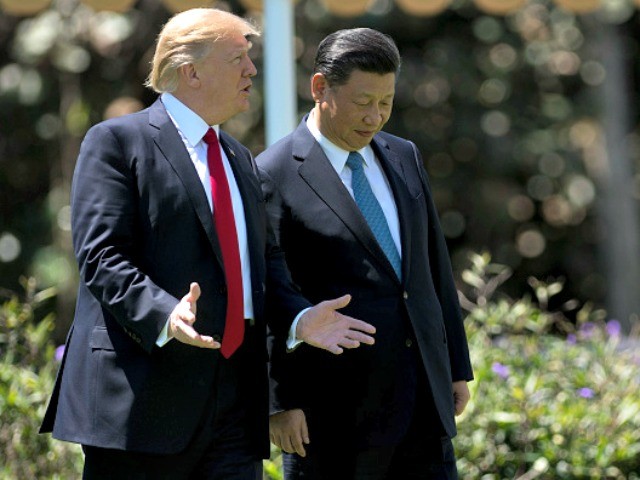 President Donald Trump warned China on Monday against retaliating to the latest round of economic tariffs with additional tariffs of their own.
"China has openly stated that they are actively trying to impact and change our election by attacking our farmers, ranchers and industrial workers because of their loyalty to me," Trump wrote on Twitter.
The president announced new 10 percent tariffs on about $200 billion of Chinese imports on Monday. On Tuesday, China announced new tariffs on U.S. goods worth $60 billion.
Trump warned China that the new tariffs would rise from 10 percent to 25 percent in January 2019.
Commerce Secretary Wilbur Ross defended the new tariffs in an interview with CNBC, noting that China was "out of bullets" in the ongoing trade battle.
Trump is trying to bring China to the negotiation table for fairer trade policies.
Trump warned China that his supporters were "great patriots" who supported his policies, even if there was some temporary economic pain.
"They also know that I am the one that knows how to stop it," he said. "There will be great and fast economic retaliation against China if our farmers, ranchers and/or industrial workers are targeted!"
China has openly stated that they are actively trying to impact and change our election by attacking our farmers, ranchers and industrial workers because of their loyalty to me. What China does not understand is that these people are great patriots and fully understand that…..

— Donald J. Trump (@realDonaldTrump) September 18, 2018
…..China has been taking advantage of the United States on Trade for many years. They also know that I am the one that knows how to stop it. There will be great and fast economic retaliation against China if our farmers, ranchers and/or industrial workers are targeted!

— Donald J. Trump (@realDonaldTrump) September 18, 2018
http://feedproxy.google.com/~r/breitbart/~3/yKilHoSeK4E/