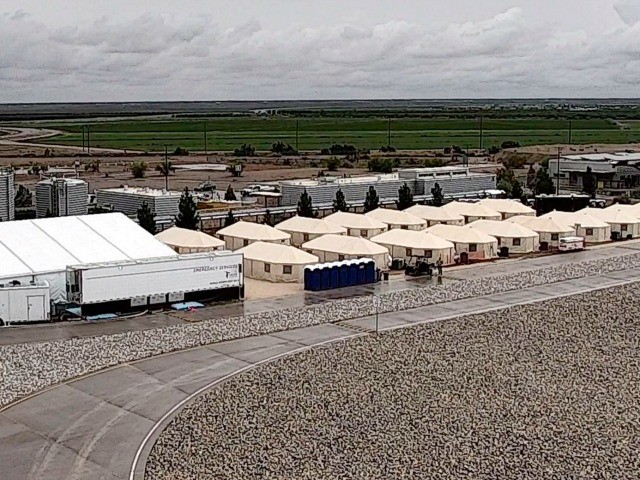 The U.S. government is already building tent cities to ensure that the caravan migrants and other economic migrants are not released when they ask for asylum, President Donald Trump said Thursday afternoon.
"We're putting up massive cities of tents, the military is helping us," he told reporters in a White House briefing. "We have thousands of tents …  We are going to hold them right there, we are not letting them into our country."
The migrants "are going to stay with us until the deportation or the asylum hearing takes place, we are not releasing them into the community," he said. 
The new policy will be announced next week, he said, adding that it is authorized by law. 
Trump suggested the new procedures are already being applied. "We're not releasing any more, big changes as of a couple of days ago."
Migrants will be able to ask for asylum, he said, but will not get it if they are seeking jobs or healthcare, he said. 
Also, migrants have to ask for asylum at the official "ports of entry," he said. "Migrants will have to present themselves at a Port of Entry … those who choose [to abuse] our laws and enter illegally will no longer be able to use meritless claims" to win asylum, he said. 
The number of migrants will decline once the new rules are established, he said. "When we are strong at the border, people will turn away, and they won't bother … you will see the number of people trying to get in will be greatly reduced."
http://feedproxy.google.com/~r/breitbart/~3/xj2D–mHmvs/