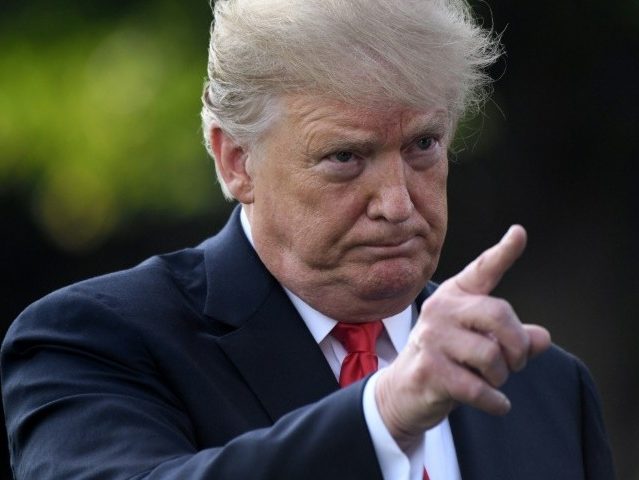 President Donald Trump vowed Sunday not to cave in the shutdown fight with Democrats over border wall funding.
"There's not going to be any bend right here," Trump said, reminding reporters that his voters and even some Democrat voters supported the idea of stronger border security.
Trump spoke to reporters at the White House on the ongoing shutdown as it entered its 16th day.
"Do you think I like doing this? I don't like doing this, but we have no choice," Trump said, calling the wall "desperately needed."
The president traveled with staff to Camp David in Maryland to work on agenda items for the upcoming year.
Trump said it would be easy to end the shutdown, calling for Democrats to negotiate.
"Schumer and Nancy Pelosi and myself can solve this in 20 minutes if they want to, if they don't want to, it's going to go on for a long time," he said.
Trump suggested that he might call the wall "something different" to bring Democrats to the table.
"Everybody's playing games, but I can say this, I think that the Democrats want to make a deal," Trump said.
Trump noted that even the establishment media was reporting the surge of illegal immigration.
"The surge to come into our country has never been stronger, and it's very unfair to people that want to come in legally," he said.
He again spoke about possibly declaring a State of Emergency in order to fund the wall, but said that it was dependent on negotiations in the coming week.
http://feedproxy.google.com/~r/breitbart/~3/4RBfaujC-Yg/