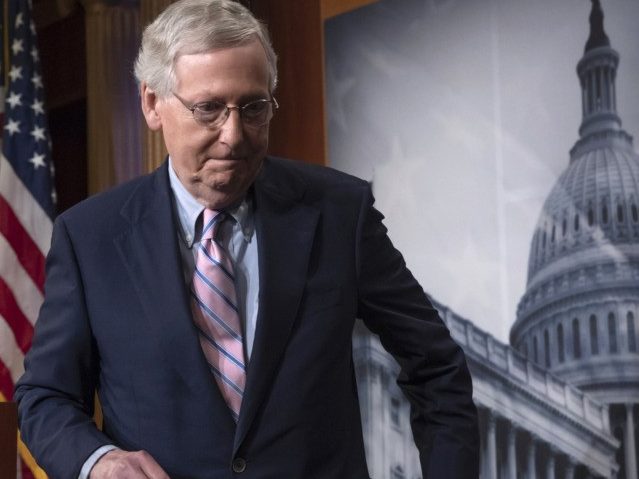 President Donald Trump urged Senate Majority Leader Mitch McConnell to vote on a criminal justice reform bill.
"Go for it Mitch!" Trump wrote on Twitter, describing the First Step Act bill as "extremely popular" and endorsed by both Republicans and Democrats.
Trump's son-in-law Jared Kushner serves as a behind the scenes proponent of the bill that Trump has also endorsed.
"It will also help a lot of people, save taxpayer dollars, and keep our communities safe," Trump wrote on Twitter.
Critics of the bill argue that the bill allows the reduction of sentences for drug traffickers and will allow the early release of convicted criminals.
Despite the bill passing in the House of Representatives, McConnell has not brought it to the floor, reportedly informing the White House that he is focused on other priorities.
Hopefully Mitch McConnell will ask for a VOTE on Criminal Justice Reform. It is extremely popular and has strong bipartisan support. It will also help a lot of people, save taxpayer dollars, and keep our communities safe. Go for it Mitch!

— Donald J. Trump (@realDonaldTrump) December 7, 2018
http://feedproxy.google.com/~r/breitbart/~3/sIwlhBV3eZU/