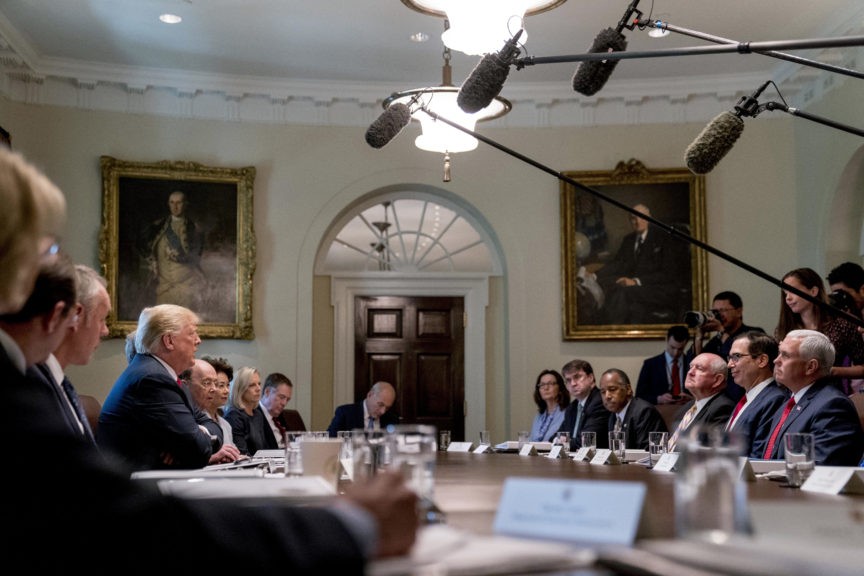 President Donald Trump announced Wednesday that he would ask each member of his cabinet to cut five percent from their annual agency budgets.
"We're going to ask every Secretary to cut five percent for next year," Trump said.
The president spoke to his cabinet members during a meeting at the White House on Wednesday afternoon, noting that some agencies could cut more than five percent.
"Get rid of the fat, get rid of the waste," he said.
The federal deficit jumped 17 percent in the last fiscal year by $779 billion.
The president defended recent dramatic spending in order to restore military funding, admitting that he had to give Democrats "waste money" to get them on board.
"We had to do that in order to get the votes because we don't have enough Republican votes without them," he said.
He said that military funding would probably be around $700 billion in the next budget instead of the earlier price tag of $716 billion.
http://feedproxy.google.com/~r/breitbart/~3/w7SDBWfj-O4/