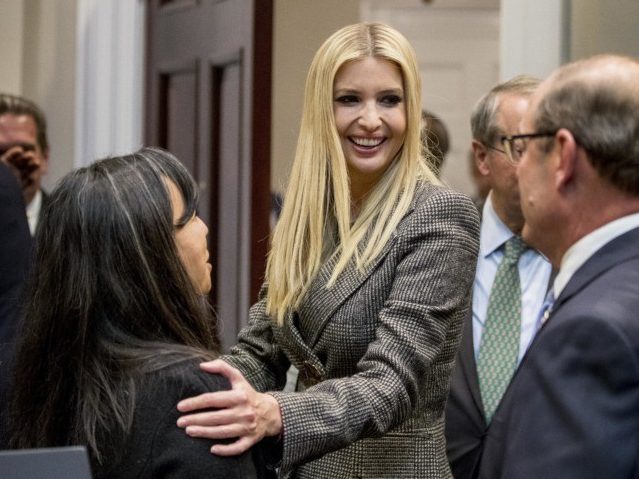 President Donald Trump defended his daughter's use of a private email address for some government business on Tuesday, despite excoriating his opponent Hillary Clinton for using a private server as Secretary of State.
"There was no deleting like Hillary Clinton did," Trump said. "There was no servers in the basement, like Hillary Clinton had, you're talking about all fake news."
The president commented to reporters as he left the White House for his Thanksgiving weekend at his Mar-a-lago resort in Palm Beach, Florida.
The Washington Post reported on Monday that Ivanka Trump used her private email to conduct some government business in 2017, despite having a government email.
Trump specified that Ivanka Trump did not try to hide her emails but rather turned them over to the government for record keeping in the presidential records.
"She wasn't doing anything to hide her emails," Trump said.
Trump repeatedly condemned Clinton for "criminal" and "crooked" behavior in 2016 after deleting over 30,000 emails from her private email account hosted on a private email server at her home.
When asked if he was concerned that Ivanka Trump would be investigated by House Democrats, Trump replied, "Ivanka can handle herself."
http://feedproxy.google.com/~r/breitbart/~3/heOOzrf7ZwA/