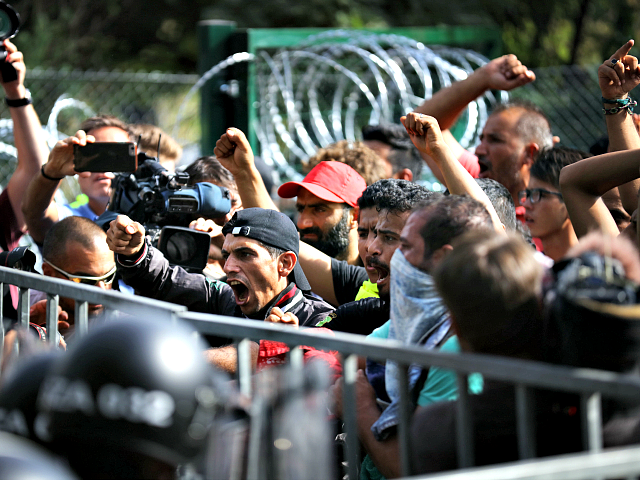 President Donald Trump warned advocates for unchecked illegal immigration to heed Europe's problems with crime.
"For those who want and advocate for illegal immigration, just take a good look at what has happened to Europe over the last 5 years," Trump wrote. "A total mess! They only wish they had that decision to make over again."
Since 2014, 1.8 million refugees have arrived in Europe, increasing crime rates in many countries.
Trump vowed to protect the southern border of the United States from the migrant caravan of over 10,000 people.
"We are a great Sovereign Nation," Trump wrote. "We have Strong Borders and will never accept people coming into our Country illegally!"
For those who want and advocate for illegal immigration, just take a good look at what has happened to Europe over the last 5 years. A total mess! They only wish they had that decision to make over again.

— Donald J. Trump (@realDonaldTrump) October 24, 2018
We are a great Sovereign Nation. We have Strong Borders and will never accept people coming into our Country illegally!

— Donald J. Trump (@realDonaldTrump) October 24, 2018
http://feedproxy.google.com/~r/breitbart/~3/VGvb9FfT-Sw/