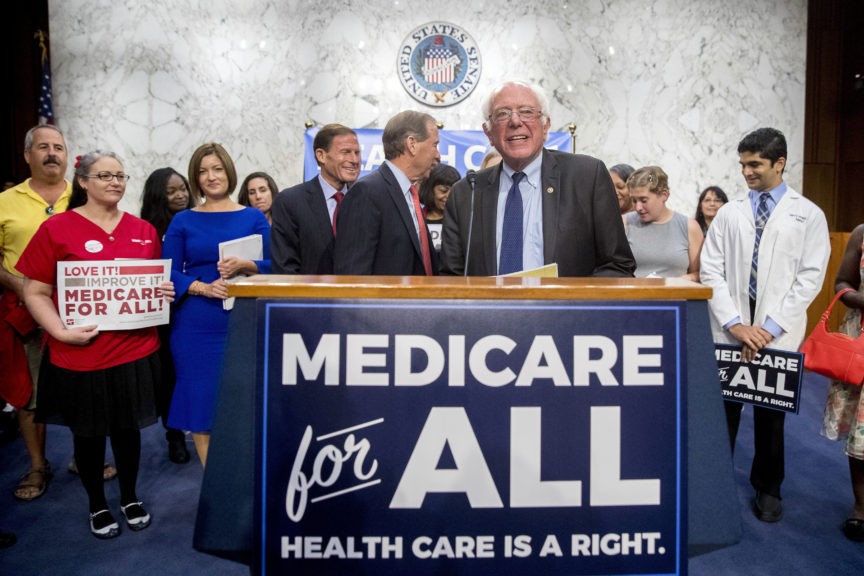 President Donald Trump told thousands gathered at a rally in Wheeling, West Virginia, Saturday evening that those with pre-existing conditions did not need to worry about losing their healthcare benefits.
"Pre-existing conditions are safe," Trump told the crowd, adding that he and other Republicans would seek to protect those with pre-existing conditions by preserving Medicare for seniors who have worked hard to fight for it.
Trump also took the opportunity to bash Democrats for wanting to "raid Medicare" and "destroy social security" to fund "radical socialism."
"Democrats want to destroy Medicare with so-called "Medicare for all," he said, adding that the program first started by former President Lyndon Johnson is "robbing our seniors of the benefits they paid into for their entire lives."
The president told the crowd that instead of giving the benefits to hard-working Americans, Democrats would give these entitlement programs to "illegal aliens coming into our country" and other people who do not deserve them.
Trump's comments come in a state which has a senator who overwhelmingly supported Obamacare throughout his time in public service. Sen. Joe Manchin (D-WV) voted against repealing Obamacare nine times, even though he supported repealing former President Obama's signature healthcare law in 2011 when he was governor of West Virginia.
http://feedproxy.google.com/~r/breitbart/~3/8ajAvuW7VEw/