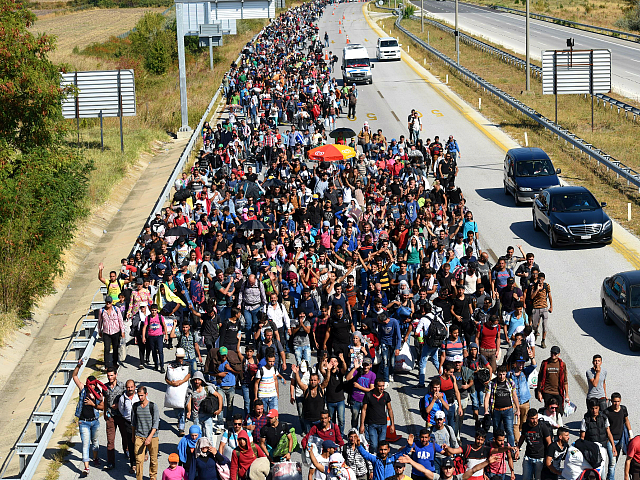 President Donald Trump's speech to the United Nations General Assembly on Tuesday contained a message for migrants and refugees: remain in your own countries.
"Ultimately, the only long-term solution to the migration crisis is to help people build more hopeful futures in their home countries," he said. "Make their countries great again."
Trump commended Jordan for keeping Syrian refugees close to their country's borders so they could return to their homeland when the conflict is resolved.
"The most compassionate policy is to place refugees as close to their homes as possible, to ease their eventual return to the heart of the rebuilding process," he said. 
The president said the United States would not participate in the United Nations Global Compact for Migration, citing the need to protect American sovereignty.
"Migration should not be governed by an international body, unaccountable to our own citizens," he stated.
In July, more than 190 countries joined the Global Compact drafted by the United Nations. Trump first withdrew from the compact in December 2017, highlighting their differences in immigration policies.
The president said the United States would continue monitoring the civil war in Syria and vowed to respond if Syrian dictator Bashar al-Assad used chemical weapons.
"Rest assured, the United States will respond if chemical weapons are deployed by the Assad regime," he said.
http://feedproxy.google.com/~r/breitbart/~3/t_r0TZptX1s/