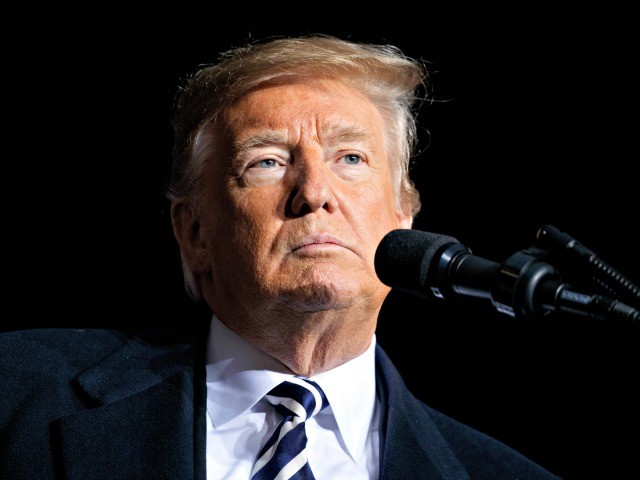 President Donald Trump urged his reporters to "stay nice," unlike the "mob" of Democrats protesting his presidency.
"Let's stay being nice, right?" he said. "We'll stay being nice because we are tough as hell, but we're going to stay nice."
The president made his remarks during a political rally in Missouri on Thursday with Republican senate candidate Josh Hawley.
He noted that the Democrats had "rigid ideology" and demanded "total conformity" in their opposition to his policies.
"They've gone crazy, folks," Trump said. "They've gone totally loco."
He said that Republicans could not even go out to dinner without being harassed by the left.
"They dismiss, demean, and demonize anyone who questions their radical ideas," Trump said.
He argued that Republicans were the more mainstream party.
"Republicans are the party of all Americans. We welcome citizens from all walks of life and embrace freedom of thought, freedom of speech, and freedom of everything else," he said.
He also took some shots at the leftist Antifa mob.
"We don't run around like Antifa with little arms and then go back home into mommy's basement," he joked.
http://feedproxy.google.com/~r/breitbart/~3/TVlowtngExo/