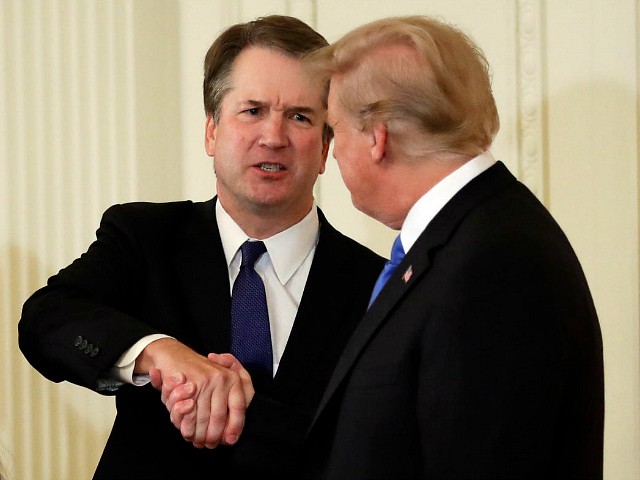 President Donald Trump revealed to his supporters on Friday that he wanted to fight for Judge Brett Kavanaugh's nomination to the Supreme Court and ignore the Democrats.
The president revealed his feelings about the Senate Judiciary Committee's decision to delay the vote to confirm Kavanaugh during a political rally with supporters in Missouri.
He referred to a conversation he had with a seasoned Republican Senator who tried to explain to him the proper path forward.
"I said, 'We have to fight for him, not worry about the other side,'" Trump recalled.
The Senate Judiciary Committee delayed the vote a week in order to give the woman who accused Kavanaugh of sexual assault a chance to make her case.
Trump said the Senator reminded him that he had been in politics for 25 years and knew the right thing to do.
"I said, 'Sir, I've been in politics for two and a half years and I'm the president of the United States!" Trump said, as the crowd cheered.
Trump said that the senator was "a really good guy" and that they were "still friends."
The crowd chanted "Kavanaugh!" during Trump's rally, indicating their eagerness to get him confirmed to the Supreme Court.
"By the way, women are for that, more than anybody would understand," Trump said. 
http://feedproxy.google.com/~r/breitbart/~3/C-Vljdpo5Yk/