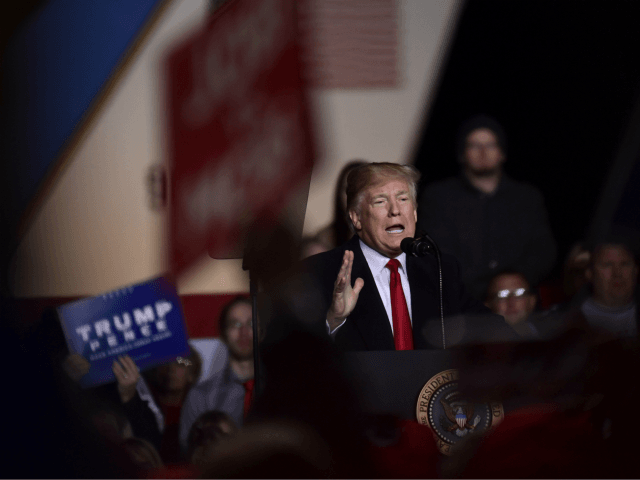 President Donald Trump blamed the establishment media Thursday for fueling the partisan divide in the United States.
"A very big part of the Anger we see today in our society is caused by the purposely false and inaccurate reporting of the Mainstream Media that I refer to as Fake News," Trump wrote. "It has gotten so bad and hateful that it is beyond description."
On Wednesday, the president demanded the establishment media take responsibility for the divisive political climate.
"The media also has a responsibility to set a civil tone, and to stop endless hostility, and constant negative and oftentimes false attacks and stories," he said.
Many establishment media outlets blamed Trump's tone after a series of improvised explosive devices were sent to prominent Democrats and a New York CNN building. But Trump returned fire on Thursday morning.
"Mainstream Media must clean up its act, FAST!" he wrote.
A very big part of the Anger we see today in our society is caused by the purposely false and inaccurate reporting of the Mainstream Media that I refer to as Fake News. It has gotten so bad and hateful that it is beyond description. Mainstream Media must clean up its act, FAST!

— Donald J. Trump (@realDonaldTrump) October 25, 2018
http://feedproxy.google.com/~r/breitbart/~3/R7YP0Sgg04c/