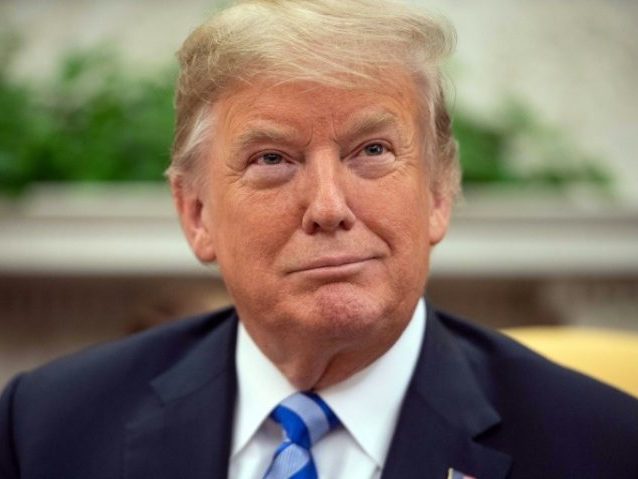 President Trump, in an interview with the New York Post Wednesday, threatened that if Democrats launch probes into his administration, he will declassify documents exposing that the Obama Justice Department, FBI, and the Hillary Clinton campaign worked together to set him up.
"If they want to play tough, I will do it. They will see how devastating those pages are," Trump told the Post.
Democrats who are set to take over the House in January have vowed to inundate the Trump administration with investigation after investigation — into his taxes, if his campaign colluded with Russia, and his order to the military to deploy to the Southwest border.
"If they go down the presidential harassment track, if they want [to] go and harass the president and the administration, I think that would be the best thing that would happen to me. I'm a counter-puncher and I will hit them so hard they'd never been hit like that," Trump told the Post.
House Republicans have been long-urging him to declassify and release the documents, which include the FBI's application for a Foreign Intelligence Surveillance Act warrant on former Trump campaign aide Carter Page, and memos on DOJ official Bruce Ohr's interactions with dossier author Christopher Steele.
They also include text messages sent by former FBI Director James Comey, former FBI deputy director Andrew McCabe, former FBI officials Peter Strzok and Lisa Page, and Ohr. Republicans believe the documents show a plot to take down Trump in favor of Hillary Clinton's campaign.
But Trump told the Post he wanted to save the documents until they were needed. "It's much more powerful if I do it then … because if we had done it already, it would already be yesterday's news," he said.
He said his lawyer, Emmet Flood, also thought it would be better politically to wait. "He didn't want me to do it yet, because I can save it," he said.
Trump said the documents were "so bad" that there were some things the public should not see. "Maybe it's better that the public not see what's been going on with this country," he added.
http://feedproxy.google.com/~r/breitbart/~3/pKJIqdPkhAQ/