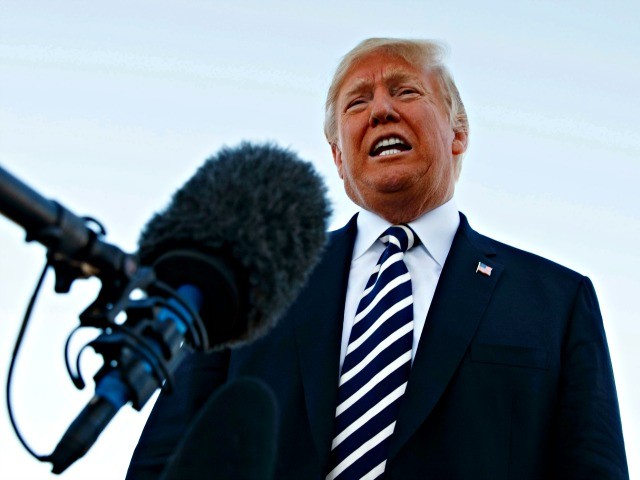 President Donald Trump attacked the "fake news" media for making people go "loco" at a rally in Nevada Saturday.
Trump joked about how he will be criticized for calling women at his rallies "beautiful" because the media will "go wild" over it.
"I'll tell you, these people have lost their way–they've gone loco, headed by the crowd of fake news," Trump said. "I'll tell you, honestly, the single greatest ally that the Democrats have is the fake news media."
"Because without that, these crazy ideas, I can't believe they'd go anywhere. You know, if I had the media on my side, and with what we've accomplished – because nobody's done more than all of us, nobody's done more," he added.
"If they were on my side, I think I'd be at 100 percent right now. I really believe that," he added.
Trump has often blasted the media for bias while out on the campaign trail ahead of the 2018 midterms.
Last month, Trump said that the media were "still crying" over the results of the 2016 election.
"I can't tell you how dishonest and corrupt so much of the media is. I can't even explain it, impossible to explain. Nobody would believe it," he said.
http://feedproxy.google.com/~r/breitbart/~3/s-vcBdlN19Q/