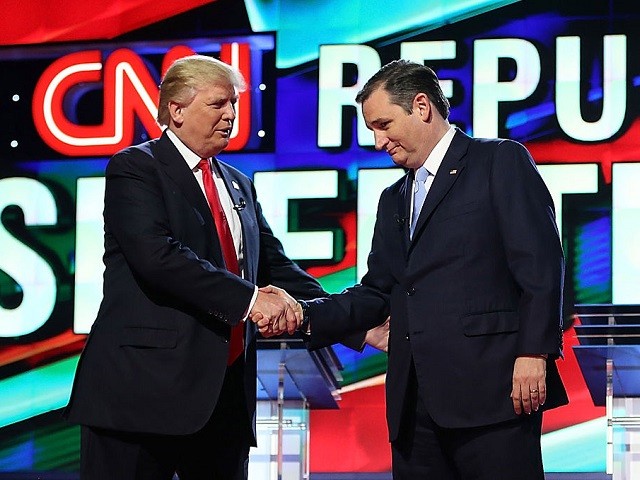 Sen. Ted Cruz is no longer "Lyin' Ted," President Donald Trump told reporters on Monday when asked about his former nickname for the Texas senator.
"He's not Lyin' Ted any more. He's Beautiful Ted. I call him Texas Ted," Trump said about his former rival for the 2016 Republican presidential nomination.
The president commented as he left the White House on Monday to campaign with Cruz at a rally in Houston, Texas.
When reporters asked him if he regretted his attacks against Cruz during the 2016 election, Trump replied that he did not regret anything.
Trump admitted the Republican primary race with Cruz got "nasty" but that they worked together "great" after the election.
"It was a very competitive, very tough campaign," Trump said, noting that Cruz was the last one left in the 2016 Republican field. "I actually like him a lot and he's a very smart guy. He loves the people of Texas."
Trump praised Cruz for sufficiently beat his challenger, Beto O'Rourke, in the most recent debate.
"I think Beto O'Rourke is highly overrated," he said. "What I heard about him, I figured he must be something a little special. He's not. I thought he got beaten badly in the debates."
Trump said that his supporters in Texas were eager to see them both at the campaign rally.
"I think they wanted to see that I'm on his side and I am 100 percent," he said. "I think Ted will be a big factor tonight.
http://feedproxy.google.com/~r/breitbart/~3/IonFVO0OUiM/