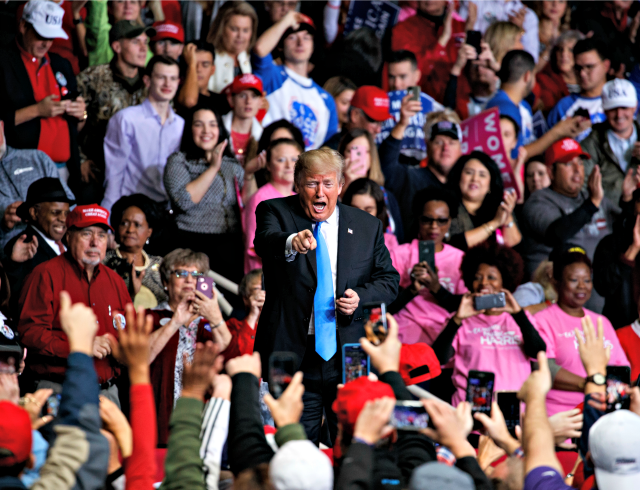 President Donald Trump's supporters continued Friday to shout "CNN Sucks!" at a rally in North Carolina after a suspect was arrested for sending pipe bombs to prominent Democrats.
Prior to Trump's arrival, rally attendees took up the familiar chant as media outlets, including CNN, prepared to cover the event.
More chanting of "CNN sucks" pic.twitter.com/adRV1M2k6c

— Ali Rogin (@AliABCNews) October 26, 2018
After the arrest on Friday, multiple CNN employees attempted to blame Trump for the attacks after a "CNN Sucks!" sticker was found on the suspect's van. CNN also aired footage of the suspect holding a "CNN SUCKS!" sign at a Trump rally in February 2017.
"I wonder at the end of this week if Trump is able to control the forces he has unleashed," CNN's media reporter Brian Stelter reported live from the rally in Charlotte. "Is he able or willing to tamp down the fire that he has started?"
Trump supporters in the background loudly shouted "CNN sucks!" during Stelter's segment.
http://feedproxy.google.com/~r/breitbart/~3/OsYIc8dRVI8/