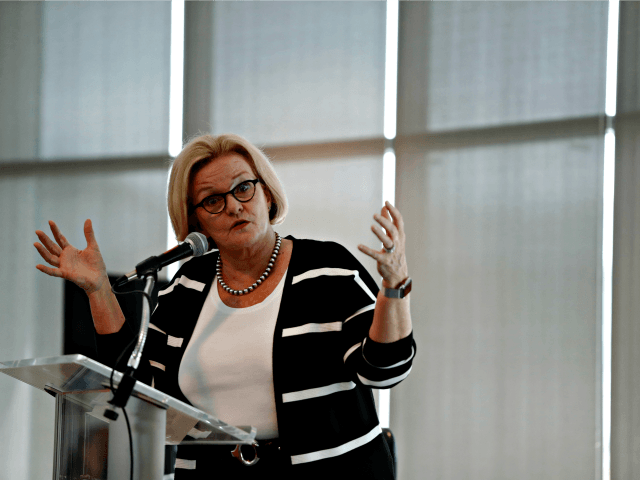 President Donald Trump criticized Sen. Clare McCaskill on Friday for her voting record in Washington, DC.
"Claire McCaskill will never ever vote our way because she loves the swamp, she's part of the swamp, you have a true swamp in Washington," Trump said.
The president commented on the Senate race during a political rally in Missouri with her Republican challenger, Josh Hawley.
Trump also mocked McCaskill for using her private jet to go on her "bus tour" of the state of Missouri.
"She revealed her true colors," he said, as the crowd booed.
Trump noted that McCaskill had already stated her decision not to vote for Trump's Supreme Court nominee, Brett Kavanaguh.
"We'll never ever get a vote from Claire McCaskill, she's been saying nice things, but she'll never ever vote for us," he said.
Trump said that McCaskill would continue to support the radical Democrat agenda, rather than support the issues that voters cared about.
"McCaskill doesn't represent the people of Missouri, she represents the radical Democrats in Washington that are trying to take over," Trump said.
http://feedproxy.google.com/~r/breitbart/~3/zToGU8AnWcQ/