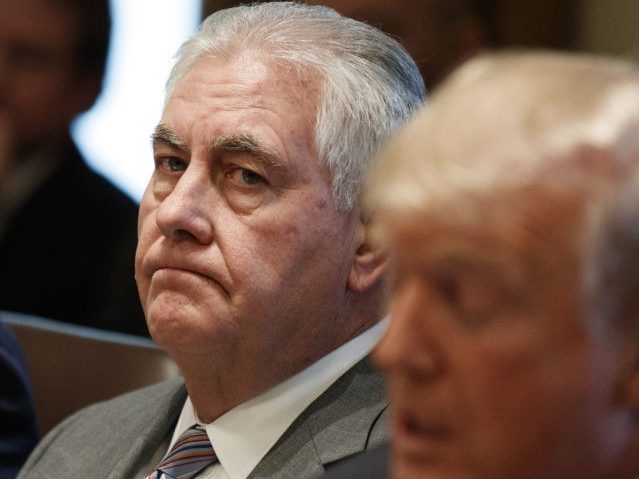 President Donald Trump ridiculed Rex Tillerson on Friday after his former Secretary of State criticized his leadership style.
"He was dumb as a rock and I couldn't get rid of him fast enough," Trump said on Twitter. "He was lazy as hell."
Tillerson aired his grievances against Trump, calling him "undisciplined" in an interview on Thursday, accusing him of trying to violate the laws and treaties. Tillerson stepped down as Secretary of State in March.
Trump appeared glad to rid himself of Tillerson's incompetence, adding that he was "very proud" of his new Secretary of State Mike Pompeo.
"Now it is a whole new ballgame, great spirit at State!" he said.
Mike Pompeo is doing a great job, I am very proud of him. His predecessor, Rex Tillerson, didn't have the mental capacity needed. He was dumb as a rock and I couldn't get rid of him fast enough. He was lazy as hell. Now it is a whole new ballgame, great spirit at State!

— Donald J. Trump (@realDonaldTrump) December 7, 2018
http://feedproxy.google.com/~r/breitbart/~3/mwe8xQ7VbzI/