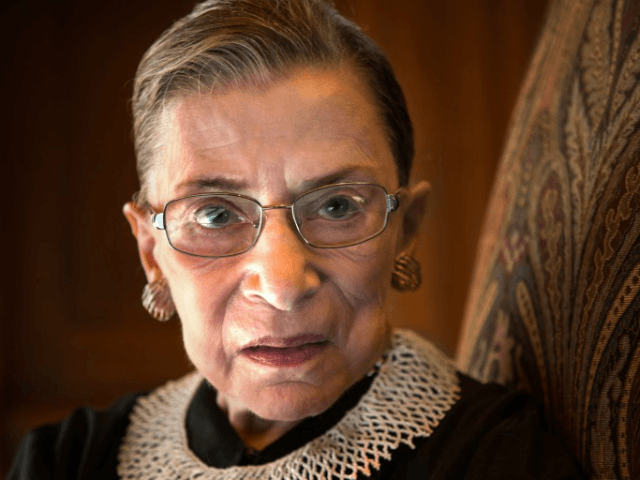 President Donald Trump responded Friday to the news that Supreme Court Justice Ruth Bader Ginsburg was recently hospitalized.
"I wish her well," Trump said to reporters who asked if he was thinking about another Supreme Court pick after the news broke.
Ginsburg was hospitalized after falling in her office and breaking three ribs.
Trump said he is not thinking about a replacement for Ginsburg but that he hopes she will return to health.
"I wouldn't say she's exactly on my side, but I hope she gets better, and I hope she serves on the Supreme Court for many, many years," he said.
But Trump recalled that Ginsburg made an "inappropriate" comment about him during the 2016 election, a comment for which she later apologized.
"I can't imagine what this place would be — I can't imagine what the country would be — with Donald Trump as our president," Ginsburg said in July 2016. "For the country, it could be four years. For the court, it could be — I don't even want to contemplate that."
In an interview with CNN, she called Trump a "faker."
"He has no consistency about him," she said. "He says whatever comes into his head at the moment. He really has an ego."
At the time, Trump responded to Ginsburg on Twitter.
"Justice Ginsburg of the U.S. Supreme Court has embarrassed all by making very dumb political statements about me," he wrote. "Her mind is shot – resign!"
Ginsburg apologized days later.
"On reflection, my recent remarks in response to press inquiries were ill-advised and I regret making them," she said in a statement. "Judges should avoid commenting on a candidate for public office. In the future, I will be more circumspect."
http://feedproxy.google.com/~r/breitbart/~3/QSS7D7gYCH0/