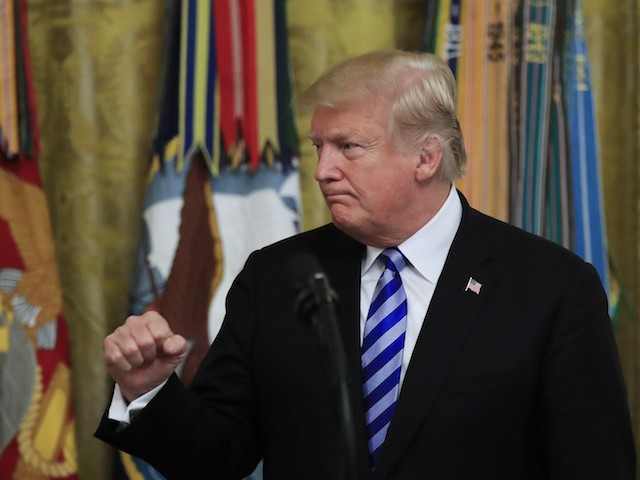 President Donald Trump reacted to the news that a Florida man was captured and put into custody on Friday in connection with over a dozen homemade incendiary devices were sent to prominent Democrats.
"These terrorizing acts are despicable and have no place in our country," Trump said. "I've instructed authorities to spare no resource or expense in finding those responsible and bringing them to swift and certain justice."
The president delivered his remarks at the Black Leadership Summit at the White House as attendees cheered loudly at the news.
Reports identified the suspect as Cesar Altieri Sayoc, 56, of Florida.
"We must never allow political violence to take root in America," Trump said. "I'm committed to doing everything in my power as president to stop it, and stop it now."
He thanked law enforcement for quickly identifying and capturing the suspect.
"These people have worked so hard, and to have done it so quickly … they've done an incredible, incredible job," he said.
Media reports focused on a van purportedly belonging to the bomber that had several pictures of the president on it and a CNN Sucks sticker.
"The bottom line is that Americans must unify and we must show the world that we are united together in peace, love, and harmony as fellow American citizens," Trump said. "There is no country like our country and every day we are showing the world just how truly great we are."
http://feedproxy.google.com/~r/breitbart/~3/Okrcc7LKwcM/