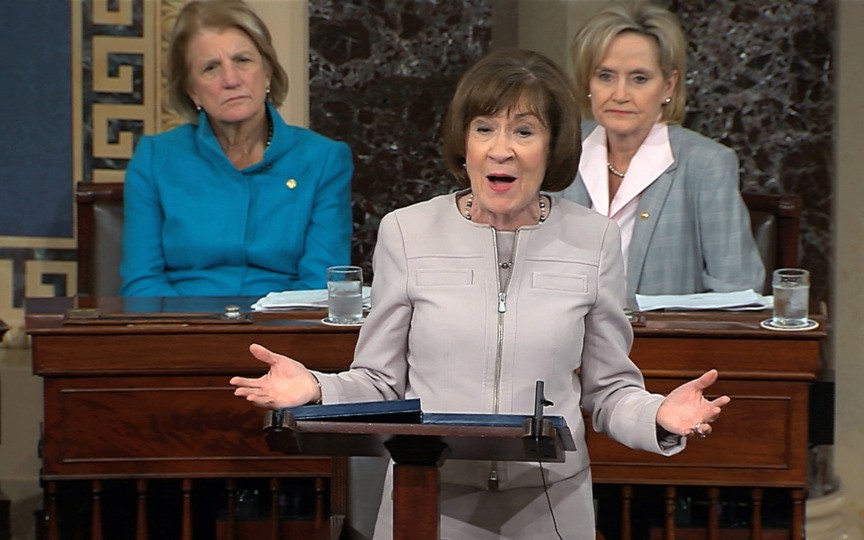 President Donald Trump praised Sen. Susan Collins Saturday for the passionate defense of her decision to support confirmation for Judge Brett Kavanaugh to the Supreme Court.
"I thought that Susan was incredible yesterday … she gave an impassioned, beautiful speech yesterday and that was from the heart," Trump told reporters as he left the White House for a campaign rally on Saturday night.
Trump said that he spoke with Collins after her speech, which deeply moved supporters of Kavanaugh's confirmation.
"You could see how hard she worked, how hard she was working, she didn't stop," he said.
The president said he looked forward to Kavanaugh serving on the court.
"I think he's going to make us all very proud," he said.
Trump described the confirmation delay of the vote as "unattractive" but said that he was thankful that Kavanaugh survived.
"A lot of very positive things happened in the last week," he said. "It didn't look that way, but in the end, that's what happened."
http://feedproxy.google.com/~r/breitbart/~3/CIoCXfh-sgM/