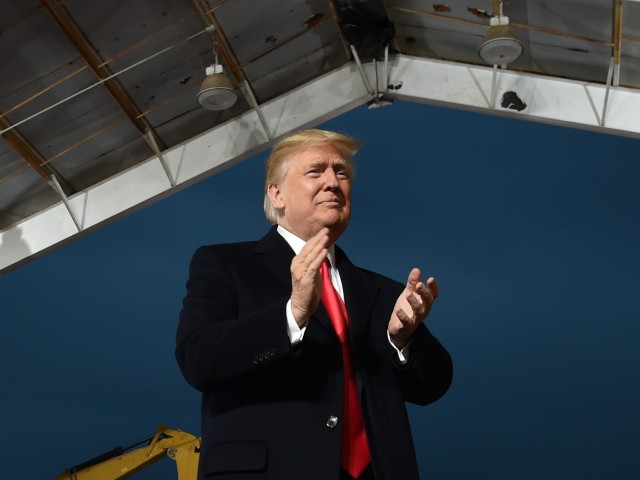 President Donald Trump praised both Civil War generals during a campaign rally in Ohio Friday as he told the story of Ohio native Ulysses S. Grant.
Trump told the story of how Abraham Lincoln struggled to find a general to beat Confederate General Robert E. Lee in the civil war and ultimately settled on Grant.
"Robert E. Lee was a great general, and Abraham Lincoln developed a phobia. He couldn't beat Robert E. Lee," Trump explained. "He was going crazy."
Trump explained that despite Lincoln's best efforts to draft a general who could win, he chose Grant to lead the northern armies, despite his drinking problem.
"He went in, and he knocked the hell out of everyone," Trump explained. "And you know the story. They said to Lincoln, 'You can't use him anymore. He's an alcoholic.' And Lincoln said, 'I don't care if he's an alcoholic. Frankly, give me six or seven more just like him.'"
During the story, Trump said Lee was a "true great fighter and a great general" but praised Grant for having the ability to beat him.
"Grant figured it out, and Grant is a great general, and Grant came from right here," he concluded.
Trump's praise of Lee drew instant criticism from the left, who claimed it was racist.
http://feedproxy.google.com/~r/breitbart/~3/RjWoiED8FDQ/