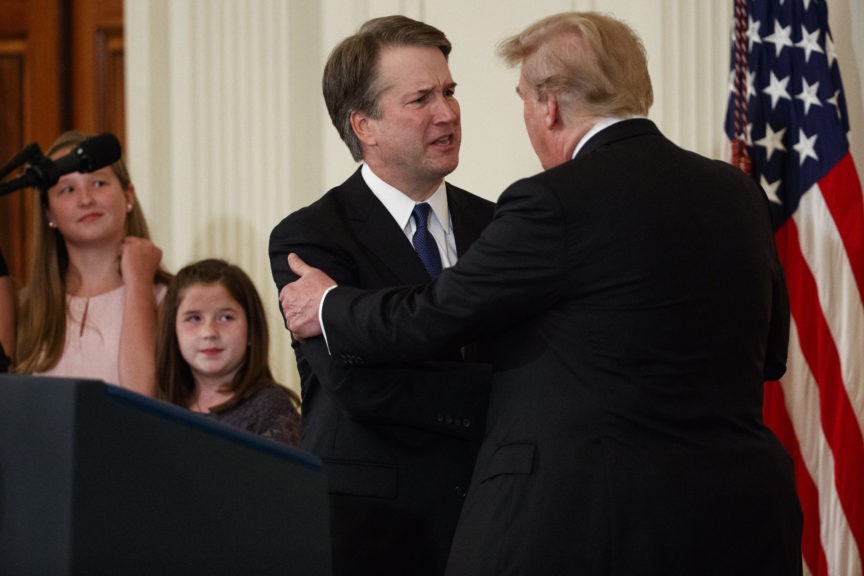 President Donald Trump signaled Friday that he was growing impatient with the delays over the vote to confirm Judge Brett Kavanaugh as his Supreme Court nominee.
"I don't think you can delay it any longer," Trump said in an interview with Fox News host Sean Hannity. "They've delayed it a week already."
The Senate Judiciary Committee delayed the vote after Christine Ford accused Kavanaugh of sexual assault over 30 years ago when they were both in high school.
Trump said he was willing to hear testimony from Ford, despite her reluctance to appear in front of the Senate Judiciary Committee on Monday.
"Let her have her say, and let's see how it all works out," he said.
Trump questioned why the allegations were not made public sooner and said that it was a "sad situation" for Kavanaugh, who is a great man.
The president mentioned the Kavanaugh situation during his rally in Las Vegas on Thursday night.
"Oh look at our judges, what is going on?" he exclaimed, prompting an angry roar from the energetic crowd.
Trump did not attack the accuser, focusing instead on the integrity of Kavanaugh.
"I am not saying anything about anyone else, but I want to tell you that Brett Kavanaugh is one of the finest human beings you will ever have the privilege of knowing or meeting," he said.
Trump urged his supporters to be patient.
"We'll let it play out and I think everything will be just fine," he said.
http://feedproxy.google.com/~r/breitbart/~3/2HENHOPOC-M/