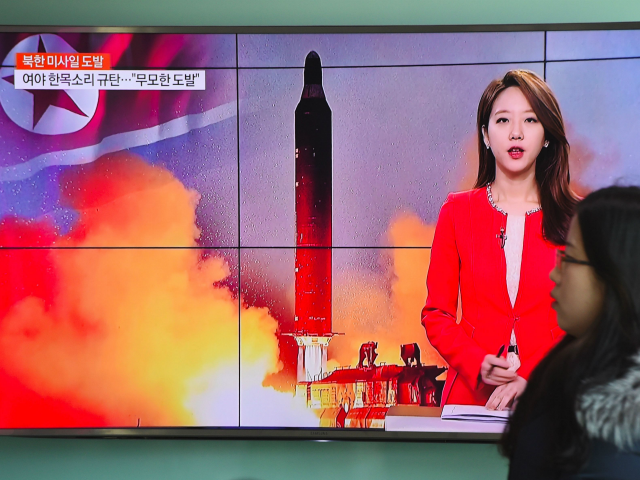 President Donald Trump dismissed a report in the New York Times Tuesday that suggested that North Korea was developing more missile bases, despite their signed agreement with the president to reduce nuclear weapons.
"The story in the New York Times concerning North Korea developing missile bases is inaccurate," Trump wrote on Twitter.
The New York Times released images from private satellites, reporting that they "suggest" increased ballistic missile development activity at several hidden sites.
Trump said that the United States was fully aware of the activities in North Korea.
"We fully know about the sites being discussed, nothing new – and nothing happening out of the normal," he wrote. "Just more Fake News."
He assured Americans that he would respond accordingly if North Korea's actions posed a threat.
"I will be the first to let you know if things go bad!" he wrote.
The story in the New York Times concerning North Korea developing missile bases is inaccurate. We fully know about the sites being discussed, nothing new – and nothing happening out of the normal. Just more Fake News. I will be the first to let you know if things go bad!

— Donald J. Trump (@realDonaldTrump) November 13, 2018
http://feedproxy.google.com/~r/breitbart/~3/OrBFPhYq0TI/