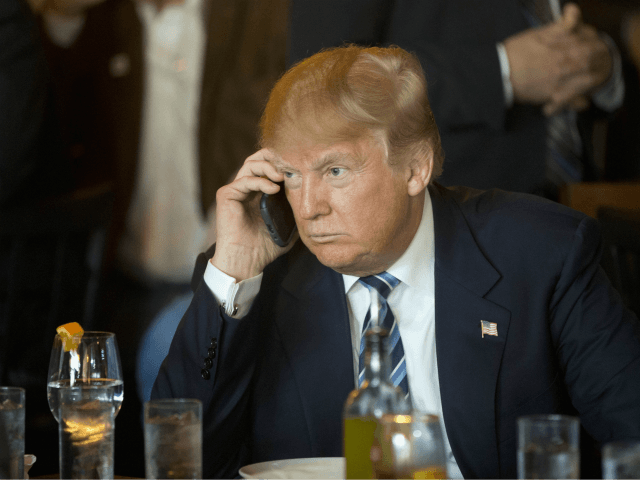 President Donald Trump denied a New York Times report that his cell phone use allowed Russia and China to listen in to many of his phone conversations.
"The so-called experts on Trump over at the New York Times wrote a long and boring article on my cell phone usage that is so incorrect I do not have time here to correct it," Trump wrote on Twitter.
The Times sourced their report to "several current and former officials" who criticized Trump's phone habits, in particular, the use of a personal cell phone.
But Trump denied the report.
"I only use Government Phones, and have only one seldom used government cell phone," he wrote. "Story is soooo wrong!"
The report said that American intelligence reported that Chinese and Russian spies were intercepting Trump's private calls, and using the information to better understand the president.
The so-called experts on Trump over at the New York Times wrote a long and boring article on my cellphone usage that is so incorrect I do not have time here to correct it. I only use Government Phones, and have only one seldom used government cell phone. Story is soooo wrong!

— Donald J. Trump (@realDonaldTrump) October 25, 2018
http://feedproxy.google.com/~r/breitbart/~3/1V4l7eiSjDA/