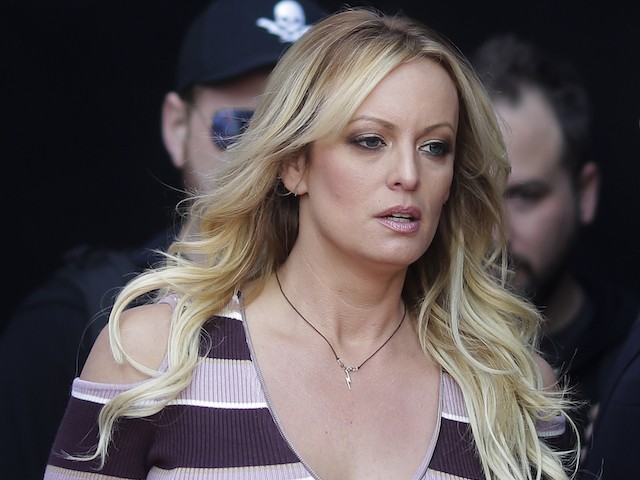 President Donald Trump ridiculed porn star Stormy Daniels on Tuesday after a federal judge dismissed her defamation lawsuit against the president.
"Great, now I can go after Horseface and her 3rd rate lawyer in the Great State of Texas," Trump wrote on Twitter.
Trump also referred to the non-disclosure letter Daniels signed in exchange for a payment of $130,000 from Trump's then-personal lawyer Michael Cohen.
"She will confirm the letter she signed!" he wrote. "She knows nothing about me, a total con!"
Trump commented on the news after reports noted that he was entitled to full legal fees as a result of the lawsuit filed by Daniels and her lawyer Michael Avenatti.
Trump's attorney Charles Harder hailed the ruling as a "total victory" for the president on Monday.
"No amount of spin or commentary by Stormy Daniels or her lawyer, Mr. Avenatti, can truthfully characterize today's ruling in any way other than total victory for President Trump and total defeat for Stormy Daniels," Harder said in a statement to the Associated Press.
Avenatti has filed an appeal with the Ninth Circuit.
"Federal Judge throws out Stormy Danials lawsuit versus Trump. Trump is entitled to full legal fees." @FoxNews Great, now I can go after Horseface and her 3rd rate lawyer in the Great State of Texas. She will confirm the letter she signed! She knows nothing about me, a total con!

— Donald J. Trump (@realDonaldTrump) October 16, 2018
http://feedproxy.google.com/~r/breitbart/~3/kOJk5TEEt4I/