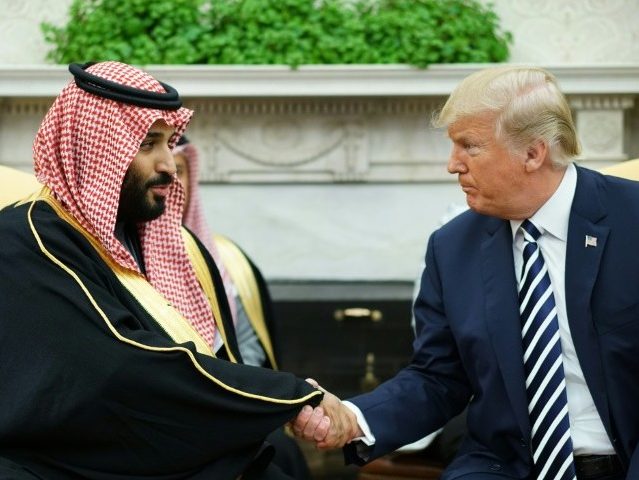 President Donald Trump defended his decision to avoid confrontation with Saudi Arabia on Tuesday, despite the horrific murder of Jamal Khashoggi.
"It's America first for me," Trump explained, vowing that he would not give up on hundreds of billions of dollars to Russia and China by confronting Saudi Arabia after Khashoggi was killed at a Saudi consulate.
The president spoke with reporters as he left the White House on Tuesday to travel to his Mar-a-lago club in Palm Beach, Florida.
Trump noted that his relationship with the Saudis helped keep jobs in the United States and kept the price of oil down.
"If we abandon Saudi Arabia, it would be a terrible mistake," Trump said.
The president acknowledged that he was in a difficult situation, but was relying on the practical results of any attempt to punish Saudi Arabia.
"We'll see how that all works out, it's a very complex situation, he said.
Trump said that the CIA had "nothing definitive" about who was responsible for Khashoggi's death, despite reports that the CIA concluded that the Crown Prince of Saudi Arabia was responsible for his death.
http://feedproxy.google.com/~r/breitbart/~3/AV9LWfyyYKc/