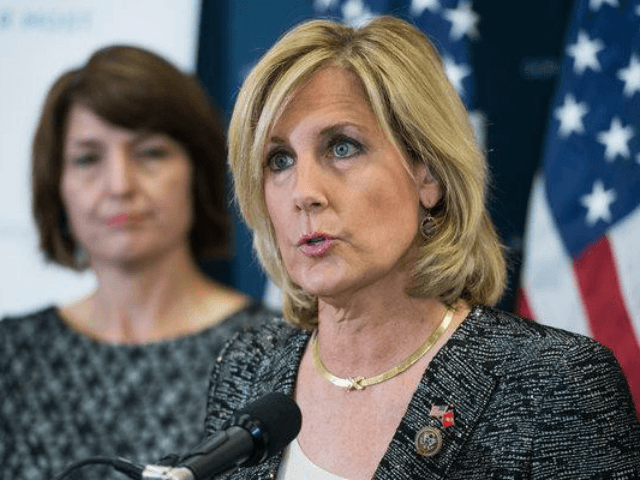 Donald Trump Jr. will hold his final campaign rally for the 2018 midterms for Rep. Claudia Tenney (R-NY), which pundits consider one of the most crucial seats Republicans need to keep to maintain their majority in the House of Representatives.
Donald Trump Jr. and former Fox News host Kimberly Guilfoyle will campaign for Claudia Tenney in Rome, New York, on Monday to rally New Yorkers to back Tenney for the U.S. House of Representatives.
"President Trump and his family have been huge supporters of my campaign because we are working together to rebuild the economy, strengthen our country and give the people of our district a voice in Washington," Tenney said in a press release on Sunday. "I look forward to welcoming Donald Trump Jr. and Kimberly Guilfoyle to the Mohawk Valley on Monday night for an election eve rally."
Tenney's contentious re-election campaign represents one of the ten races that will determine whether Republicans break historical precedent and hold their majority in the House or if House Minority Leader Nancy Pelosi (D-CA) will take the gavel as the next Speaker of the House in January.
A Citizens United poll conducted between October 12 and 13 had Tenney leading over her Democrat opponent, Anthony Brindisi, by eight points. Now, Tenney leads by one point over Brindisi in a Sienna College survey released last week.
Tenney, a staunch proponent of President Donald Trump's immigration agenda, has attacked her Democrat opponent Brindisi for giving taxpayer benefits to illegal immigrants while against legislation to help upstate New York veterans.
Raychel Renna, Tenney's campaign manager, said in a statement in July, "After voting to give taxpayer benefits to illegal immigrants, it's clear that Anthony Brindisi would further his biggest donor Nancy Pelosi's agenda on illegal immigration and work with Washington liberals to abolish the ICE."
"Brindisi has a record in Albany of putting illegal immigrants before our veterans, and we can't trust him to secure our borders," Renna added.
http://feedproxy.google.com/~r/breitbart/~3/VG_pBhijD3Y/