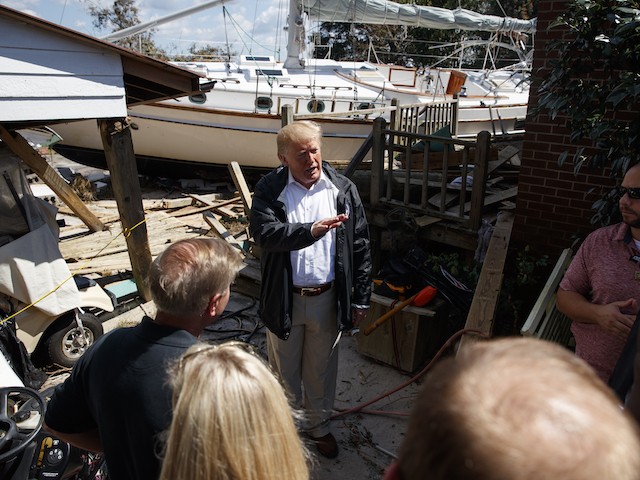 President Donald Trump toured the damage and flooding from Hurricane Florence on Wednesday, visiting New Bern, North Carolina.
During his tour, he stopped to speak with a man that had a storm-damaged boat on his lawn.
"Is this your boat? Or did it become your boat? Trump asked lightly.
The man replied that he did not know where the boat came from.
Trump turned and replied with a smile, "At least you got a nice boat out of the deal," he said.
The president said the owner told him his insurance company didn't want to pay for the damage to his home
"That's not good. We're going to find out," he said. "We're going to find out the name of the insurance company."
"I think it's incredible what we're seeing," the president added. "This boat. They don't know what happened. This boat just came here."
"They don't know whose boat that is," he added.
He joked that the boat might now belong to the owner of the house.
"What's the law?" he asked. "Maybe it becomes theirs."
http://feedproxy.google.com/~r/breitbart/~3/_WgQI-8r1jw/