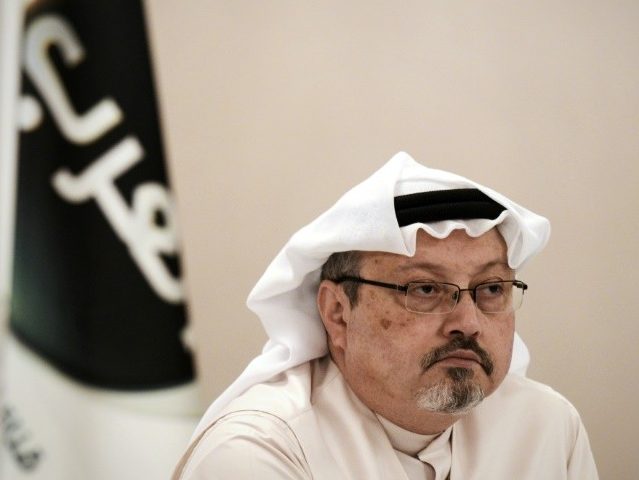 President Donald Trump reminded reporters on Wednesday that missing Saudi dissident Jamal Khashoggi was not a citizen of the United States.
Reporters at the White House asked Trump why he did not send the FBI to investigate Khashoggi's disappearance, as he was a resident of the state of Virginia.
"Well, he wasn't a citizen of this country, for one thing," Trump replied. "And we're going to determine that."
Trump challenged the reporter who asked the question about the FBI.
"You don't know whether or not we have, do you?" he asked, before adding, "I'm not going to tell you. … Why would I tell you?"
Turkish officials claim to have audio proving that Khashoggi's fingers were cut off and that he was later beheaded and dismembered.
Top Saudi officials have denied being involved in the attack.
Trump said his administration had asked for the audio of Khashoggi's death. "We have asked for it — if it exists."
He said he would have a "long talk" with Secretary of State Mike Pompeo after his return from Saudi Arabia.
Trump reaffirmed that Saudi Arabia was an "important ally" in the Middle East and a purchaser of military equipment and other U.S. products worth hundreds of billions of dollars.
"Those are the biggest orders in the history of this country," he said.
http://feedproxy.google.com/~r/breitbart/~3/mCZoT-zp33w/