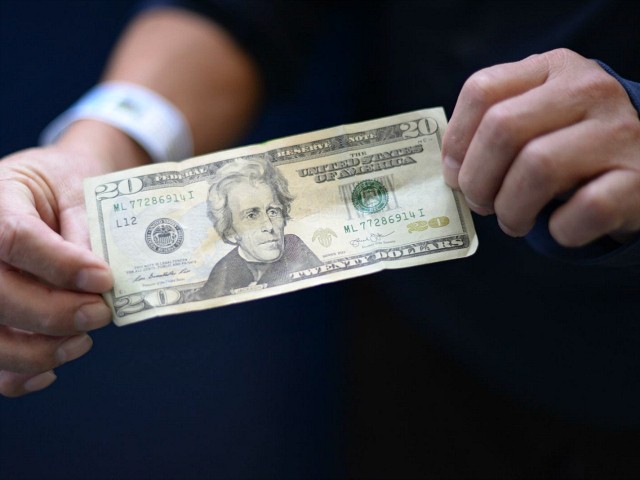 President Donald Trump celebrated President Andrew Jackson on Monday in the former president's home state of Tennessee.
"This is the state of Davy Crocket and Andrew Jackson," Trump said, during a campaign rally in Johnson City.
"Andrew Jackson continues to be on the $20 bill, you know that," Trump said.
The attempt by former President Barack Obama to replace Jackson on the $20 bill with civil rights hero Harriet Tubman remains in limbo. Trump's treasury secretary Stephen Mnuchin has said he will "consider" the idea but has not made a decision about the redesign proposal.
Trump reminded the audience that historians compared his presidential victory to that of another angry populist, Andrew Jackson.
"He had one wild election," he said.
Trump said he was a "big Andrew Jackson fan" and reminded the audience that he visited "The Hermitage" — Jackson's home in Tennessee.
"He was a tough cookie, and he was a great president too," Trump said.
He celebrated the pioneers who helped found the state of Tennessee.
"Just like the pioneers and patriots who came before us, we are going to work, we are going to fight, and we are going to win, win, win," Trump said as the crowd cheered.
http://feedproxy.google.com/~r/breitbart/~3/CIG4UiaTfWM/