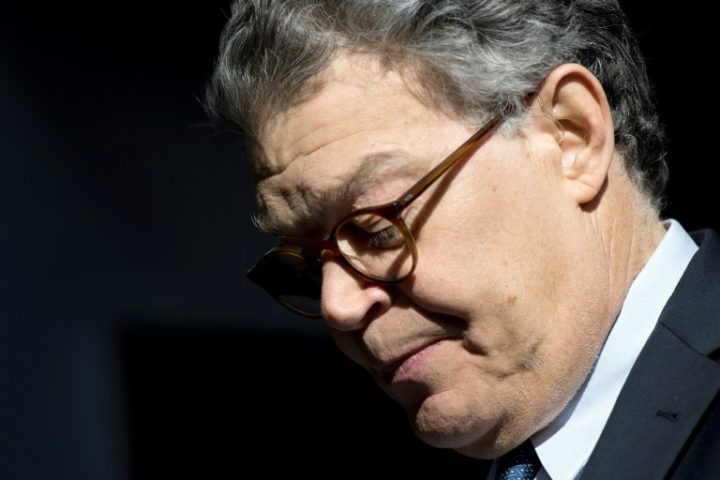 President Donald Trump ridiculed former Sen. Al Franken on Thursday after the Minnesota Senator resigned in the wake of accusations of sexual misconduct in January.
"He was wacky," Trump said referring to Franken during his rally in Minnesota. "Boy did he fold up like a wet rag. Man. He was gone so fast. I don't want to mention Al Franken's name, OK? So I won't mention it."
Franken resigned after some of his Democratic colleagues turned on him in the wake of groping accusations.
Trump said that Sen. Tina Smith, who was appointed in Franken's place, would never vote for a wall on the Southern border and would vote for higher taxes.
"Tina Smith would rather protect violent criminal aliens than loyal American citizens, which is why Tina Smith, that nobody ever heard of, needs to be voted out of office," he said. Trump added that Smith would also vote against the confirmation of his Supreme Court nominee Brett Kavanaugh.
He urged Minnesota voters to vote for Smith's Republican challenger Karin Housley.
Housley joined Trump on stage briefly during his rally.
"You really do go off script, don't you? Geez," she said to Trump. "Thank you so much for coming, everybody. He said 'Tina Smith' way too many times. We need to say Karin Housley a lot more."
Trump gave her a hug and told the audience, "Vote for her. Vote for Karin."
http://feedproxy.google.com/~r/breitbart/~3/7Z-nO7qyNlg/