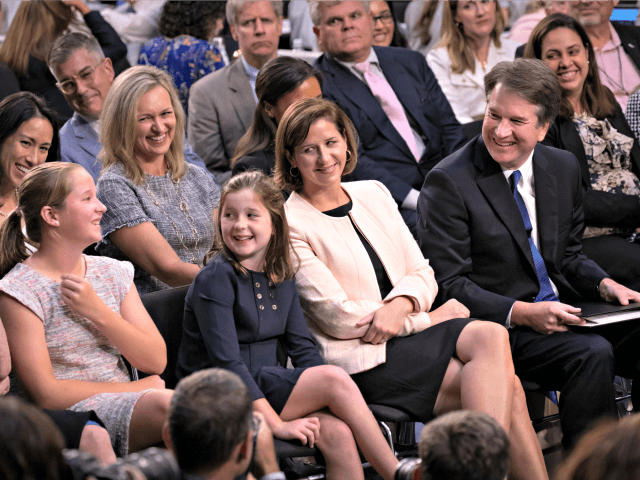 President Donald Trump said that he felt "terribly" for Judge Brett Kavanaugh and his family on Tuesday after one woman accused the judge of sexual assault in high school over 30 years ago.
"I feel terribly for them," Trump said at the White House, referring to Kavanaugh and his family. The president commented on the issue during his press conference with the president of Poland.
Trump criticized Democrats and Senator Dianne Feinstein for the last-minute attempt to sink Kavanaugh's confirmation process.
"They just resist and they just obstruct," he said. "Frankly, I think they are lousy on policy and in many ways lousy politicians, but they are very good on obstruction, and it is a shame because this is a great gentleman."
But Trump appeared willing to go through a process to hear out the accuser's allegations against Kavanaugh.
"There shouldn't even be a doubt," he said but cautioned that he did not want the process to "play into the hands" of Democrats' attempted obstruction.
Earlier Tuesday, Trump pointed out the FBI said they would not investigate the allegation.
"I don't think the FBI should be involved because they don't want to be involved," he said. "If they wanted to be, I would certainly do that, but as you know they say this is not really their thing."
http://feedproxy.google.com/~r/breitbart/~3/K8jpJK4NZBE/