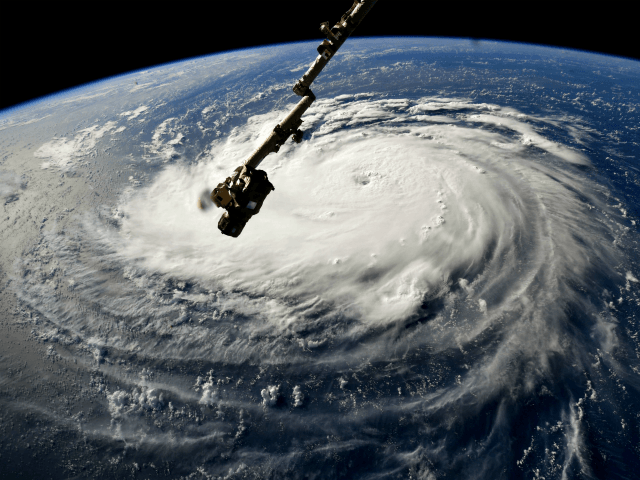 President Donald Trump warned Americans on Tuesday of the growing threat posed by Hurricane Michael.
"We have another one coming, and a big one," Trump told reporters at the White House. "Much bigger than they anticipated a week ago."
The president said that his administration was "very well prepared" for the category 2 storm predicted to hit Florida on Wednesday.
He suggested on Twitter that the storm could grow to a Category 3 storm, which would be "even more intense that Florence."
"FEMA is ready, we're all ready," Trump said. "I spoke with Governor Scott, spoke to everybody that you have to speak to."
Trump said that other parts of the storm could hit Georgia and even parts of North Carolina and South Carolina.
…Looks to be a Cat. 3 which is even more intense than Florence. Good news is, the folks in the Pan Handle can take care of anything. @FEMA and First Responders are ready – be prepared! #HurricaneMichael

— Donald J. Trump (@realDonaldTrump) October 9, 2018
Hurricane on its way to the Florida Pan Handle with major elements arriving tomorrow. Could also hit, in later stage, parts of Georgia, and unfortunately North Carolina, and South Carolina, again…

— Donald J. Trump (@realDonaldTrump) October 9, 2018
http://feedproxy.google.com/~r/breitbart/~3/9qQcbxroBZc/