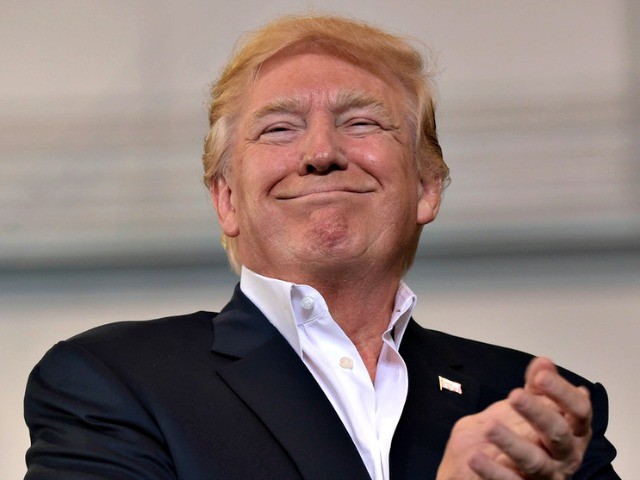 President Donald Trump praised the White House Correspondents' Association (WHCA) on Tuesday for their decision to welcome an author to be the guest speaker at their annual dinner instead of a comedian, even hinting that he might attend.
"So-called comedian Michelle Wolf bombed so badly last year at the White House Correspondents' Dinner that this year, for the first time in decades, they will have an author instead of a comedian," Trump wrote on Twitter. "Good first step in comeback of a dying evening and tradition!"
The White House Correspondents' Association announced author Ron Chernow as the featured speaker for the 2019 dinner.
Trump has skipped the dinner in the first two years of his presidency, choosing to host a campaign rally for supporters instead. But this year, he appeared pleased that journalists had chosen a more serious speaker.
"Maybe I will go?" Trump suggested on Twitter.
Wolf's appearance in 2018 was criticized by many Washington journalists after she trashed White House Press Secretary Sarah Sanders for her looks and makeup as well as other women in the White House.
Trump famously attended the dinner before he was president as a guest of the Washington Post in 2011mwhen then-President Barack Obama ridiculed him for challenging him on his birth certificate.
So-called comedian Michelle Wolf bombed so badly last year at the White House Correspondents' Dinner that this year, for the first time in decades, they will have an author instead of a comedian. Good first step in comeback of a dying evening and tradition! Maybe I will go?

— Donald J. Trump (@realDonaldTrump) November 21, 2018
http://feedproxy.google.com/~r/breitbart/~3/_-OJ5UtPhnM/