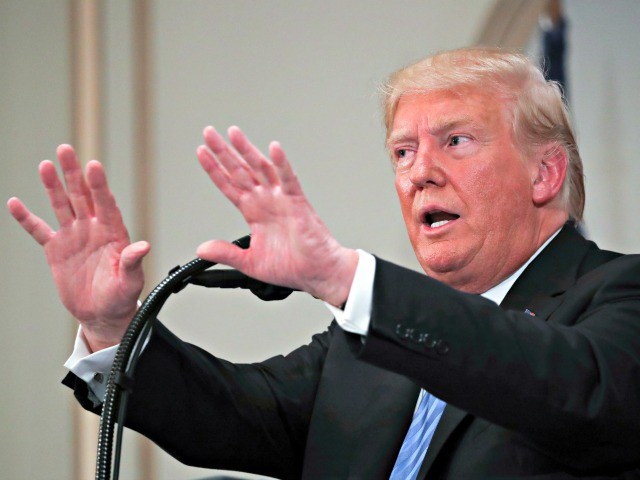 President Donald Trump expressed his alarm over the Brett Kavanaugh allegations on Wednesday, saying that the new standard set by the media, Democrats, and the left was "dangerous."
"This has everything to do with our country," Trump said. "When you are guilty until proven innocent, it's just not supposed to be that way."
The president commented on the Kavanaugh accusations during a press conference at the United Nations in New York City.
Trump said that he grew up hearing the phrase "innocent until proven guilty," suggesting that it was the proper application of justice in America.
He said that the allegations of sexual misconduct against Kavanaugh set a different standard by his enemies because he was nominated to the Supreme Court.
"I think that's a very very dangerous standard for our country," Trump said.
He said that he was looking forward to the accuser and Kavanaugh testifying during Thursday's Senate hearing.
"I think it's going to be a very very important day in our country," Trump said.
He lamented that the last-minute onslaught of accusations from the radical left would discourage great people from accepting a nomination to the Supreme Court.
"I could conceivably be turned down by someone that desperately wanted the job two months ago," Trump said, referring to a future Supreme Court nominee.
The president refused to say whether he believed the women accusers of Kavanaugh were liars, dismissing the question as a "game" set up by reporters.
http://feedproxy.google.com/~r/breitbart/~3/-PHhN6clshA/