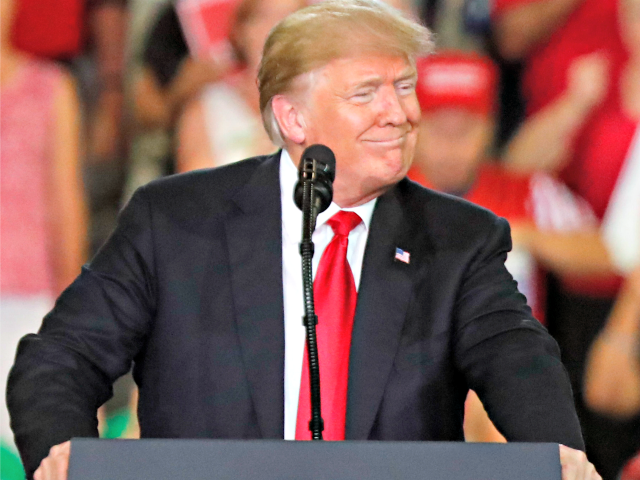 President Donald Trump edited a familiar slogan on Wednesday, citing the "rules" of the #MeToo movement during his campaign rally in Pennsylvania.
The president commented that Pennsylvania was considered the state that Republicans always tried to win in presidential elections, reminding supporters that they helped him win the state.
"I used the expression, you know there's an expression, but under the rules of #MeToo I'm not allowed to use that expression anymore," Trump said. "I can't do it."
Trump was likely referring to the slogan "The girl that got away." One person in the crowd shouted the original slogan, causing Trump to chuckle.
"I would do it," Trump said, as he pointed to the media. "Except for those people up there."
Instead, Trump changed the expression to "The person who got away."
"That's pretty good, right?" he asked.
His riff instantly drew criticism on Twitter, as people accused him of "mocking" the #MeToo movement.
http://feedproxy.google.com/~r/breitbart/~3/F5pm_7t-VHw/