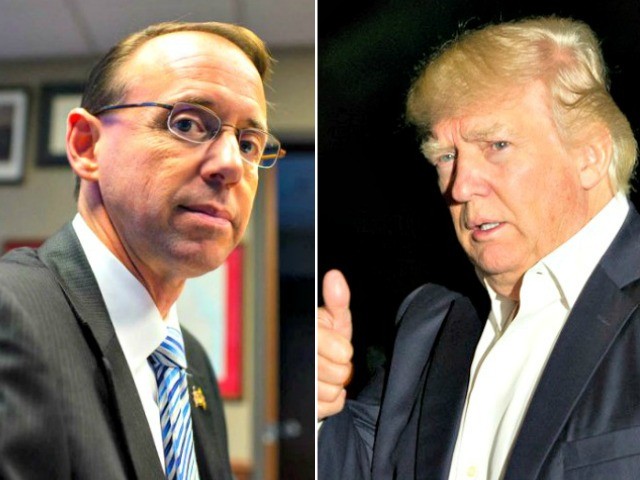 President Donald Trump delayed a scheduled White House meeting with Deputy Attorney General Rod Rosenstein for next week.
The White House said the president did not want to interfere with the Senate hearing concerning Judge Brett Kavanaugh's nomination to the Supreme Court and Christine Ford's accusations of sexual assault.
"The President spoke with Rod Rosenstein a few minutes ago and they plan to meet next week," White House Press Secretary Sarah Sanders said in a statement to reporters. "They do not want to do anything to interfere with the hearing."
The president and the deputy attorney general planned to meet to discuss Rosenstein's future at the Justice Department after the New York Times reported that he talked about wearing a wire to secretly record the president and discussed the cabinet deploying the 25th Amendment to remove him for office.
Trump said he already spoke to Rosenstein over the phone about the allegations, but wanted to meet with him personally.
"We've had a good talk," Trump said Wednesday during a press conference. "He said he never said it. He said he doesn't believe it. He said he has a lot of respect for me, and he was very nice and we'll see."
Trump added that he wanted Rosenstein to continue overseeing Special Counsel Robert Mueller's Russia investigation.
"I would much prefer keeping Rod Rosenstein. Much prefer," he said. "Many people say I have the right to absolutely fire him. He said he did not say it. He said he does not believe that."
http://feedproxy.google.com/~r/breitbart/~3/I6N–nJ4lok/