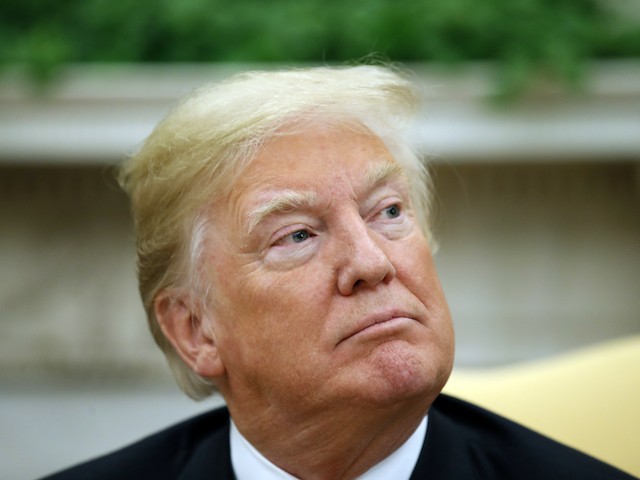 President Donald Trump deferred to Senate leaders Friday on the timing of a vote to confirm Judge Brett Kavanaugh after Sen. Jeff Flake urged a second delay.
"I'm going to let the Senate handle that," Trump said told reporters at the White House. "They'll make their decisions and they do a good job. Very professional."
The president commented on the proceedings while welcoming the president of Chile to the Oval Office. He clarified that he did not know the full details of the Senate Judiciary Committee proceedings, but appeared confident that the Senate would do the right thing.
The Senate Judiciary Committee voted Kavanaugh's confirmation out of committee, but Flake suggested that there should be up to a week-long delay for a limited FBI investigation of the latest allegations.
Trump said the Senate and Chairman Chuck Grassley was "doing a very good job" with the Kavanaugh nomination.
"That will be a decision they're going to make and I suspect they'll be taking some vote soon on what they want to do," Trump said. "I'll be totally reliant on what they decide to do."
The president said he found the testimony from Kavanaugh's accuser Christine Ford on Thursday "very good in many respects" and "compelling" but stood by his nominee to the Supreme Court.
When asked if he was considering replacing Kavanaugh, Trump replied, "Not a little bit."
http://feedproxy.google.com/~r/breitbart/~3/RDfaAqPO4g0/