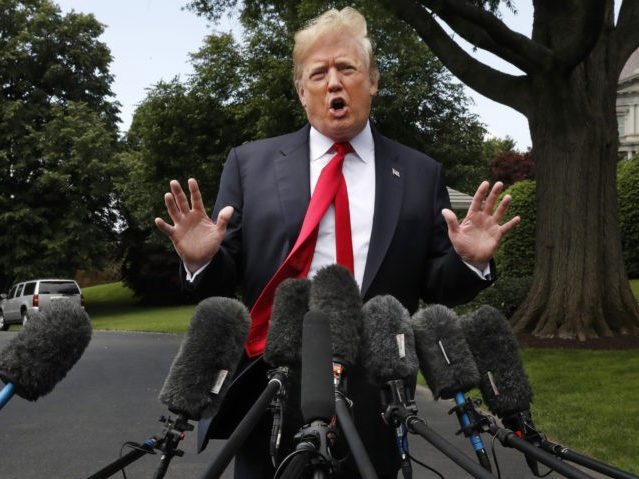 President Donald Trump defended his war with the "fake news" media and his decision to call them the "enemy of the people" despite pleas from prominent journalists to stop.
During his interview with the president, Axios founder Jim VandeHei said Trump's rhetoric "scared the crap out of" him, and he warned him that it could get a reporter shot.
"Jim, it's my only form of fighting back. I couldn't be here if I did that," Trump said. "I would never be here."
"But you won! You have the presidency!" VandeHei protested.
Trump replied that he always fought with the media over bad coverage, adding that his supporters liked that he fought back.
VandeHei asked Trump if he considered him to be fake news.
"I don't," Trump replied. "But if you gave me false reports, I would say that's not a good thing for our country."
A clip of the interview was released on Thursday. The full interview with Trump will air on HBO on Sunday, November 4.
http://feedproxy.google.com/~r/breitbart/~3/R-wyrmStmi0/