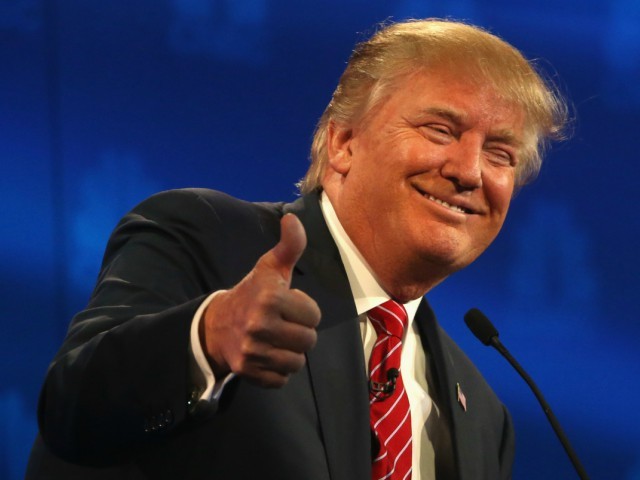 President Donald Trump celebrated the news that the Senate had voted Saturday to confirm Brett Kavanaugh to the Supreme Court.
"I applaud and congratulate the U.S. Senate for confirming our GREAT NOMINEE, Judge Brett Kavanaugh, to the United States Supreme Court," Trump wrote on Twitter.
The president is traveling aboard Air Force One for a campaign rally in Kansas on Saturday night. Kavanaugh must be sworn into office before it's official.
"Later today, I will sign his Commission of Appointment, and he will be officially sworn in," Trump wrote. "Very exciting!"
The very rude elevator screamers are paid professionals only looking to make Senators look bad. Don't fall for it! Also, look at all of the professionally made identical signs. Paid for by Soros and others. These are not signs made in the basement from love! #Troublemakers

— Donald J. Trump (@realDonaldTrump) October 5, 2018
The Supreme Court confirmed in a statement that Kavanaugh would be sworn in at a private ceremony on Saturday with a more ceremonial event at a later date.
Kavanaugh to sworn in today by SCOTUS pic.twitter.com/rloXjUuLHl

— Jon Nicosia 🇺🇸 (@NewsPolitics) October 6, 2018
http://feedproxy.google.com/~r/breitbart/~3/iIsVuCMjn4A/