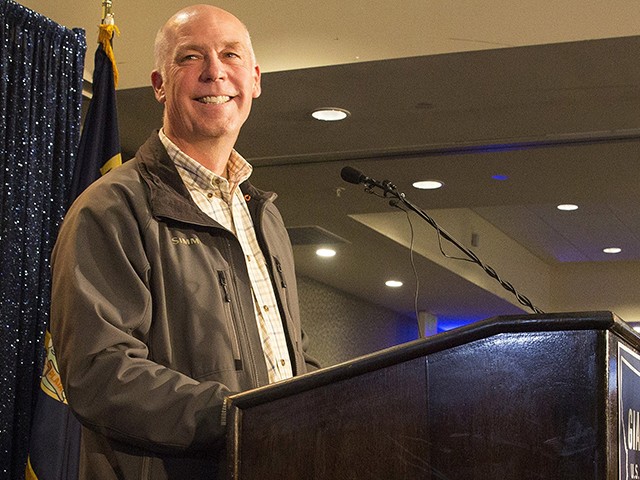 President Donald Trump urged supporters to vote for Montana Congressman Greg Gianforte on Thursday, recalling a story of him body-slamming a reporter.
"Greg is smart, and by the way never wrestle him. Never," Trump said. "Any guy that can do a body slam, he's my kind of guy."
Gianforte was charged with misdemeanor assault after he shoved a reporter to the ground during his campaign. The president reminded his supporters of the incident during his rally in Montana on Thursday.
Trump said that Gianforte had "nothing to be embarrassed about," imitating the action of slamming someone to the ground.
He recalled hearing the story when he was overseas and admitted that at first, he worried that Gianforte might lose the election.
"Then I said, wait a minute, I know Montana pretty well, I think it might help him, and it did," Trump added.
Gianforte won by a six-point margin in 2017, but still faces re-election this year.
http://feedproxy.google.com/~r/breitbart/~3/9bB0LwJUN3E/