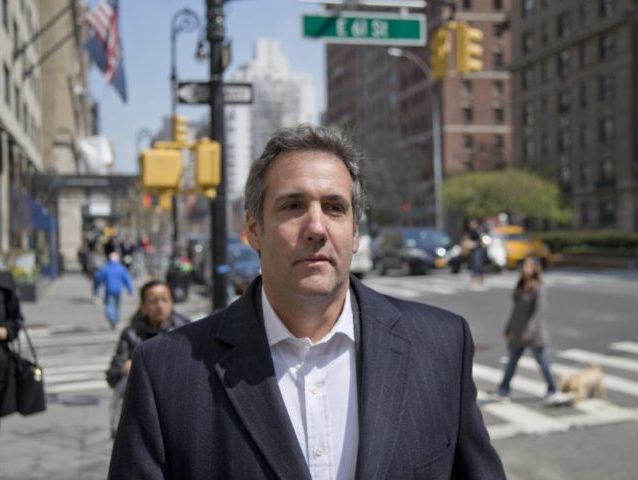 President Donald Trump called Michael Cohen a "weak person" Thursday after his former lawyer entered a guilty plea for making false statements to Congress regarding plans to build a Trump Tower in Russia.
Cohen made a surprise appearance before a federal judge in New York Thursday morning to plead guilty to lying to Congress about work he did on an aborted project to build a Trump Tower in Russia. "When I'm running for president that doesn't mean I'm not allowed to do business, the president told reporters while departing the White House, adding that Cohen is a "weak person and not a very smart person."
Flanked by his lawyers, Cohen admitted making false statements in 2017 to the  Senate Select Committee on Intelligence about the project.
Cohen told the judge he lied about the timing of the negotiations and other details to be consistent with President Trump's "political message."
Cohen and prosecutors referred to President Trump as "individual one" throughout Thursday's proceedings and said he lied "to be loyal to Individual One."
Among other lies, Cohen said he told Congress that all discussions of the Moscow Trump Tower project ended by January 2016, when they had actually continued until June of that year.
One of the prosecutors working with Special Counsel Robert Mueller was present in the courtroom.
Cohen's lawyer, Guy Petrillo, said he would give the court a letter outlining how his client has cooperated with Mueller's investigation.
In August, Cohen pleaded guilty to other federal charges involving his taxi businesses, bank fraud and his campaign work for Trump.
http://feedproxy.google.com/~r/breitbart/~3/bD6QMfL4YDE/