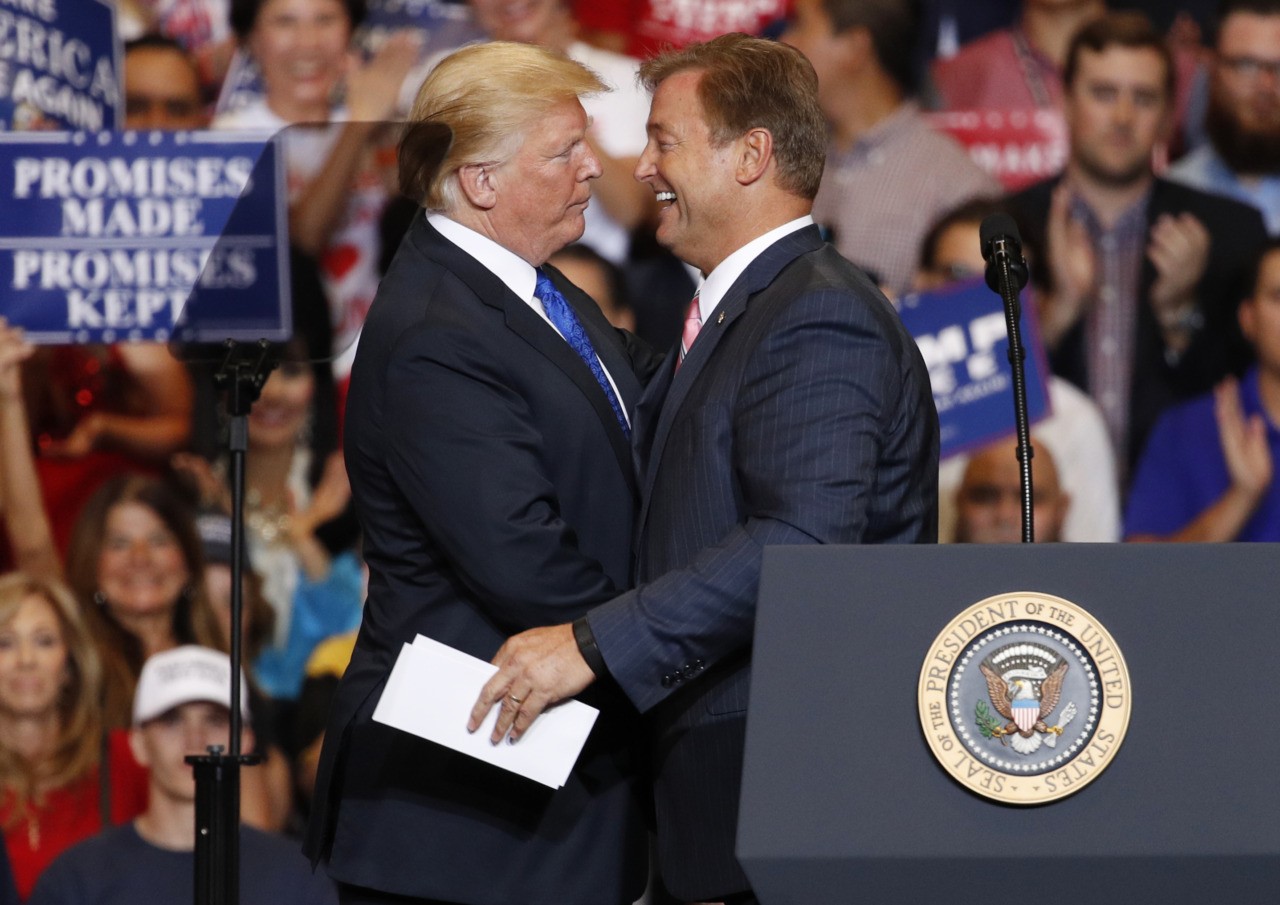 President Donald Trump backed Republican Senator Dean Heller for reelection during his political rally in Las Vegas on Thursday.
He acknowledged that Heller was staunchly anti-Trump during the 2016 presidential election, but said they learned to work together.
"We started out, we weren't friends. I didn't like him. He didn't like me," Trump said. "And as we fought and fought and fought, believe it or not, we started to respect each other, then we started to like each other, then we started to love each other."
The president said that Heller was loyal and supported his agenda after he won the election, but that his Democratic challeng, Rep. Jacky Rosen, supported liberals like Nancy Pelosi and Chuck Schumer.
"Wacky Jacky will never vote for us folks. She's wacky," Trump said, coining a nickname for Rosen.
Trump highlighted some of the more controversial Rosen votes – including a vote against the tax cuts, for Obamacare, against Kate's Law, and in support of sanctuary cities – and claimed she voted against veterans.
"How do you do that?" Trump marveled. "If you think about it, she voted for criminal aliens and against veterans … that's where she is. You don't want her."
http://feedproxy.google.com/~r/breitbart/~3/Tx9uN6QPcsw/