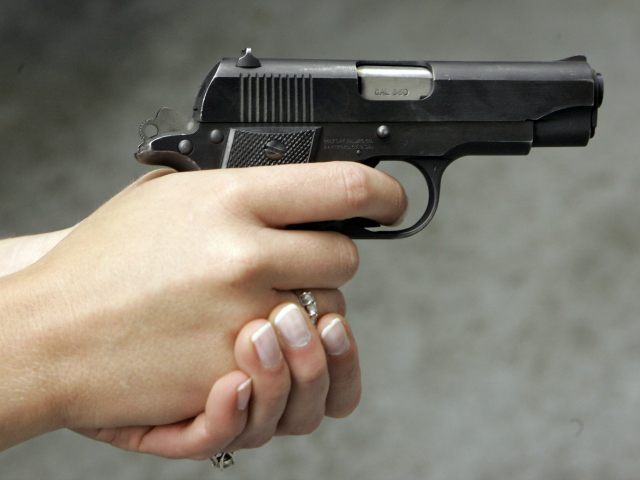 Domestic violence survivor Cindy Chester's leg was amputated because of a domestic violence injury and she suggests that things could have been different if she had a gun.
Chester told TIME magazine that she lost her leg at age 21, after being shot with a 12 gauge shotgun during a domestic violence attack.  She said, "I still believe in the Second Amendment very much, and I do believe we need to be able to have the right to bear arms in order to protect ourselves."
Chester was shot by her ex-boyfriend and she told TIME, "If I would have had a gun, maybe things would have changed."
On July 5, Breitbart News reported on a Jefferson County, Alabama, woman who saved herself from an alleged sexual assault by shooting her estranged husband. WBRC reported that police received a mid-morning domestic violence call and arrived to find that 31-year-old Eric Austin allegedly broke into his estranged wife's home and tried to sexually assault her. He fled the scene once she shot him.
He was later apprehended, taken to a hospital for treatment, and faced charges that included attempted rape.
AWR Hawkins is an award-winning Second Amendment columnist for Breitbart News, the host of the Breitbart podcast Bullets with AWR Hawkins, and the writer/curator of Down Range with AWR Hawkins, a weekly newsletter focused on all things Second Amendment, also for Breitbart News. He is the political analyst for Armed American Radio. Follow him on Twitter: @AWRHawkins. Reach him directly at awrhawkins@breitbart.com. Sign up to get Down Range at breitbart.com/downrange.
http://feedproxy.google.com/~r/breitbart/~3/dZ0YwEajR-Y/