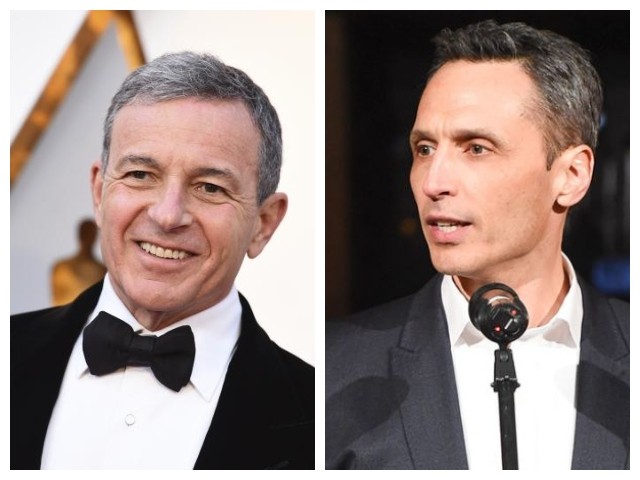 After years of denials, Disney CEO Bob Iger is finally on record admitting that ESPN went too far to the left by saturating their coverage with liberal politics. And ESPN President Jimmy Pitaro agrees with him.
In September, Disney's top man praised Pitaro's work to guide ESPN's coverage back toward sports and away from politics in comments reported by the Hollywood Reporter:
I have nothing but praise for the job Jimmy Pitaro has done at ESPN. There's been a big debate about whether ESPN should be focused more on what happens on the field of sport than what happens in terms of where sports is societally or politically. And Jimmy felt that the pendulum may have swung a little bit too far away from the field. And I happen to believe he was right. And it's something, by the way, that I think John Skipper had come to recognize as well. But Jimmy coming in fresh has had the ability to address it, I think, far more aggressively and effectively. He has brought back some balance
Here Iger is essentially admitting that ESPN needed a correction and Pitaro made removing the left-wing political bent and re-directing the network's coverage back to sports, a priority.
Now, Pitaro himself is speaking out and affirming that upon being hired he felt his job was to get ESPN away from leftism and back on the sports beat.
The ESPN chief spoke to Sports Business Journal's John Ourand and said that the network's leftism was even upsetting casual fans of the network's coverage:
Pitaro on the role politics play at ESPN #sbjsmt pic.twitter.com/1aD6wE35QG

— SBJ/SBD (@sbjsbd) October 17, 2018
"A good chunk of it (decisions and direction of the network) is based on data. And what I've heard consistently from day one of getting this job is the more we lean in to politically charged commentary the more we are alienating not just our core fan, but our casual fan.

And as we talk about expanding our audience that's a problem for us. Core and casual fans are tuning in to ESPN, and again this is backed up by data, they are tuning in to ESPN because they love sports, they love ESPN, but also during divisive times like we're living in today, they are tuning in to us for an escape. As an escape. And so every time we lean too much into that politically charged commentary we are alienating our fans.

And so, that is clear and convincing data that I've seen repeatedly. And so we've been very vocal that is not what we do. That is not who we are."
This is a far different conclusion about ESPN's troubles than what the network has been saying for the last five years. Indeed, ESPN's one-time ombudsman published an extensive article in 2016 where he essentially concluded that ESPN had no problem at all with left-wing politics.
Follow Warner Todd Huston on Twitter @warnerthuston.
http://feedproxy.google.com/~r/breitbart/~3/CLM4CLfavsc/