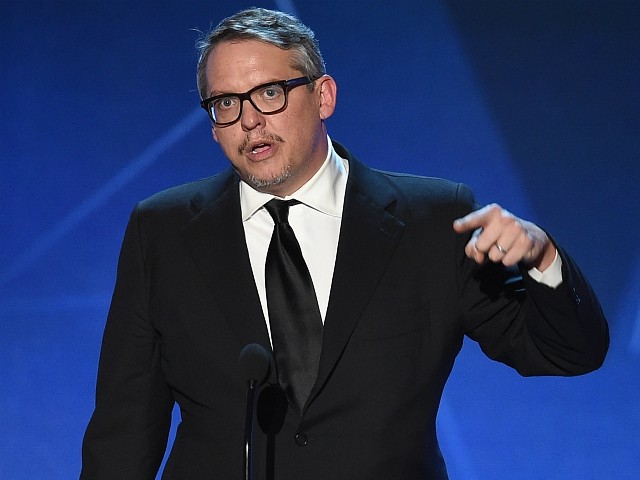 Director of the upcoming movie Vice Adam McKay referred to President Trump as a "frothing maniac with a meat cleaver" in a recent interview.
In an article published this weekend, New York Times writer Maureen Dowd asks Adam McKay who is "worse," Dick Cheney or Donald Trump.
"Would you rather have a professional assassin after you or a frothing maniac with a meat cleaver?" McKay answered.
"I'd rather have a maniac with a meat cleaver after me, so I think Cheney is way worse. And also, if you look at the body count, more than 600,000 people died in Iraq. It's not even close, right?"
The Oscar-winning writer of The Big Short — who is also one of Hollywood's most prolific producers — isn't a stranger to hiding his opinion of Republican administrations as he promotes his new film Vice, which tells the story of Vice President Dick Cheney and his role in the George W. Bush administration.
Cheney will be played by Christian Bale, while George W. Bush will be played by Sam Rockwell. Amy Adams and Steve Carrell also appear in the movie as Lynn Cheney and Donald Rumsfeld, respectively.
McKay recently celebrated the Democrats taking the House of Representatives, thanking the Almighty for the midterm results.
"Dems take the House. Thank God. Checks and balances do your thing," the Step Brothers director said.
Dems take the House.
Thank God.
Checks and balances do your thing.

— Adam McKay (@GhostPanther) November 7, 2018
http://feedproxy.google.com/~r/breitbart/~3/VPYvhnPuQ_4/